Introduction
There are loads of cast iron skillet recipes, and it can be hard to know which are the absolute best. We've written recently about how to clean a skillet, telling you exactly what they are and how to look after them. However, how about what you can actually make with this great piece of kitchenware?
In this article, I take you through my top 5 tried and tested favorite recipes to try in a cast iron skillet. With vegetarian, fish, and also meat options, as well as some great choices for desserts, this article is your comprehensive beginner's guide to what to cook with your skillet. It should therefore help to get you started if you're new to the world of cast iron pans. Let's jump right into it!
Best Cast Iron Skillet Recipes
Now, there are so many cast iron skillet recipes out there online for you to get stuck into. There are even whole cookbooks also dedicated to this specific cookware. These are just a handful that I absolutely love and have turned out great every time I've made them.
1. Steak – A Classic Cast Iron Skillet Recipe
Now, this is a crowd-pleaser! Nothing is much better than the perfect cast iron skillet recipe for steak. And this recipe is certainly a winner. The New York Time's cast iron steak recipe by Julia Moskin is a reliable favorite that is brilliant every time. Making 4 to 6 servings with leftovers, it is a fast cook but feels absolutely luxurious.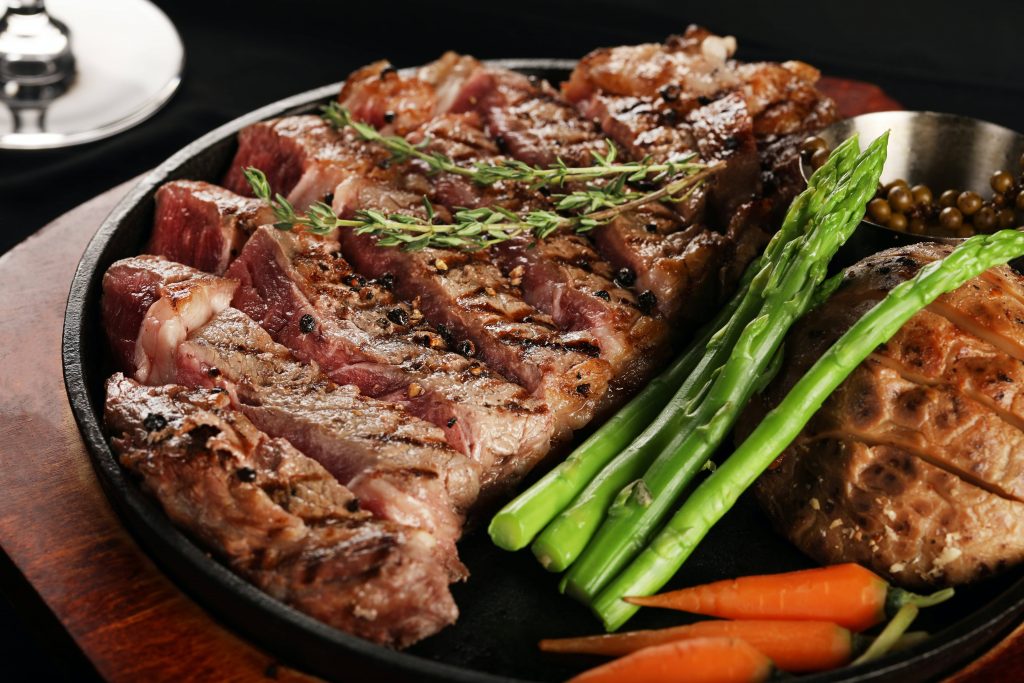 Try this one out as a 1-hour quick meal during the working week. Or, alternatively, this one is also perfect for your special dinner party guests. Add seasonal vegetables for a healthy side and to break up the salty, meaty steak.
2. Seafood Paella
Next, a perfect seafood dish for your cast iron skillet recipe repertoire. Paella is a classic Spanish dish typically made from a combination of different fish and shellfish. It is a brilliant yellow color because of the expensive saffron spice added to it. It can be hard to recreate at home as it would be served in its native Spain, but a cast iron pan is a great tool for getting it as close as possible.
This Tasty Cast Iron Paella recipe is a great, easy option that you will love. I've made it a number of times now, and each time I make it, it gets even tastier. This recipe makes 4 servings, so it is also perfect for a family meal.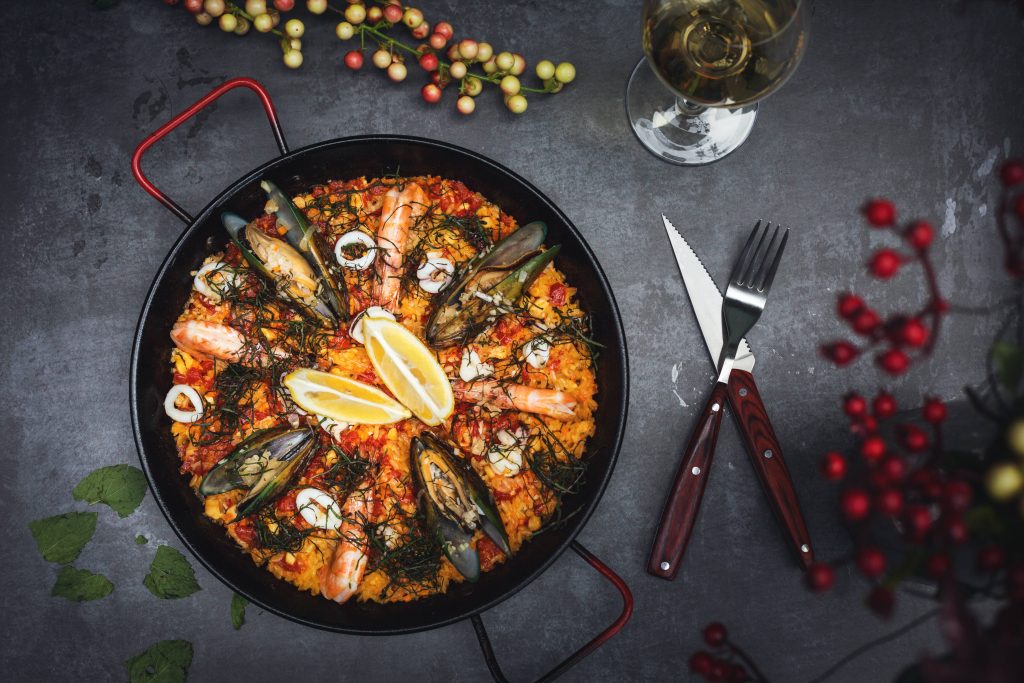 3. Vegetarian (Or Meat) Frittata – An Easy Cast Iron Skillet Recipe
A good frittata never goes amiss. Another easy recipe – but this time a vegetarian one – but a good staple to have in your recipe book. Cookie+Kate's recipe for how to make frittatas is a great place to start. You can make this one on your stovetop or baked in the oven, whatever you prefer. This one can also be made with meat if you prefer.
The beauty of a frittata is that other than the egg base, you can add whatever you want. I personally love spinach, tomatoes, cheese, and onions. Season with lots of salt and pepper to taste. Yum!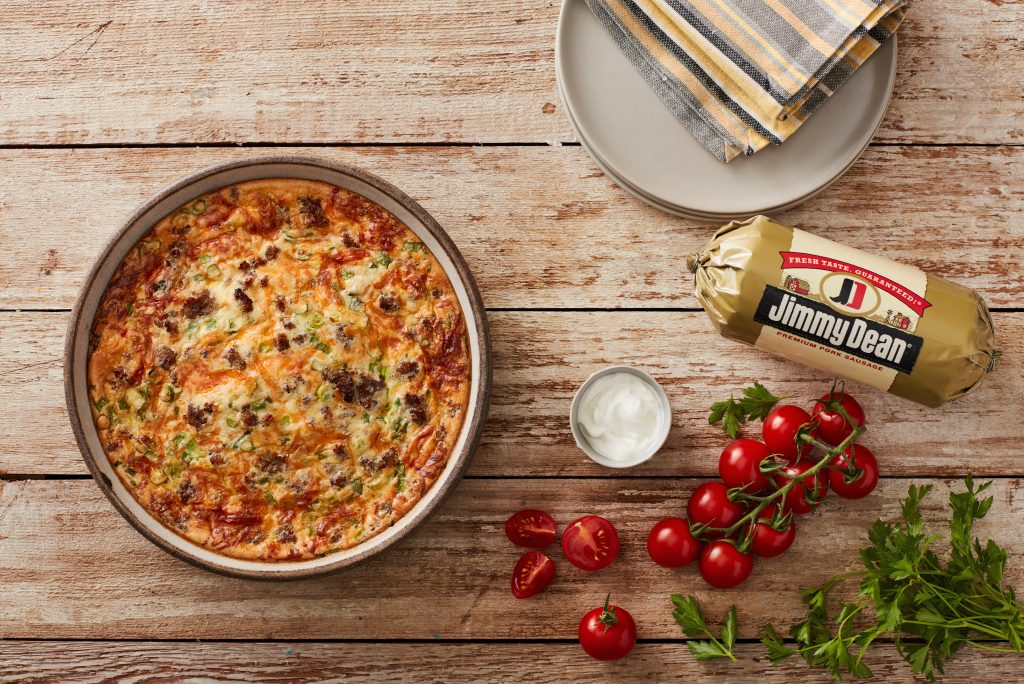 4. Skillet Apple Pie
Now onto the desserts. This cast iron skillet recipe screams home comforts and cozy seasonal cooking. AllRecipe's Grandma's Iron Skillet Apple Pie is a highly-rated recipe that is sure to hit the spot. Sugary, sweet, crisp, and warming, this recipe is simple yet effective. With cinnamon and lots of butter, we get a brilliantly rich yet easy-to-eat apple pie.
I personally love using my home-grown cooking apples for this one. However, if you don't have any in your yard, this is a great excuse for a trip to the farmer's market to get fresh ingredients.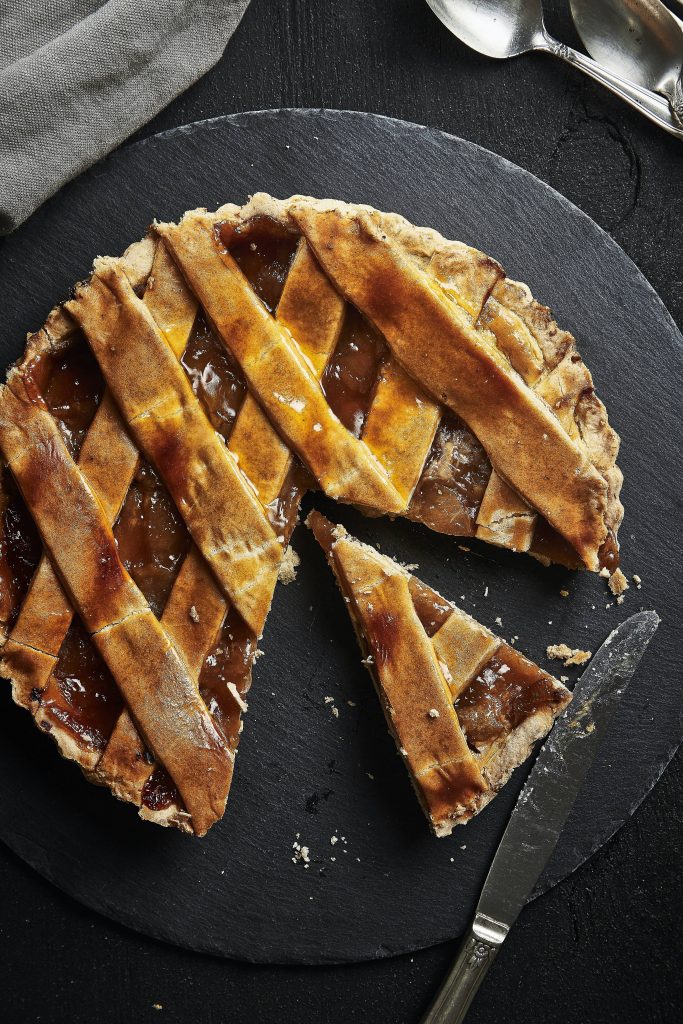 5. Giant Skillet Cookie
And finally, one that will please the kids. In terms of desserts, nothing is tastier than a giant skillet cookie. I love trusty cooking favorite Matha Stewart's version of this all-American dish. It is simple and fun to make. You could even get the kids to help you!
I warn you, this cast iron skillet recipe is extremely sweet. The milky chocolate chips and a large amount of dark-brown and granulated sugar make it rich and sickly. However, it is such a great dessert to make and I guarantee you will enjoy it if you have a sweet tooth.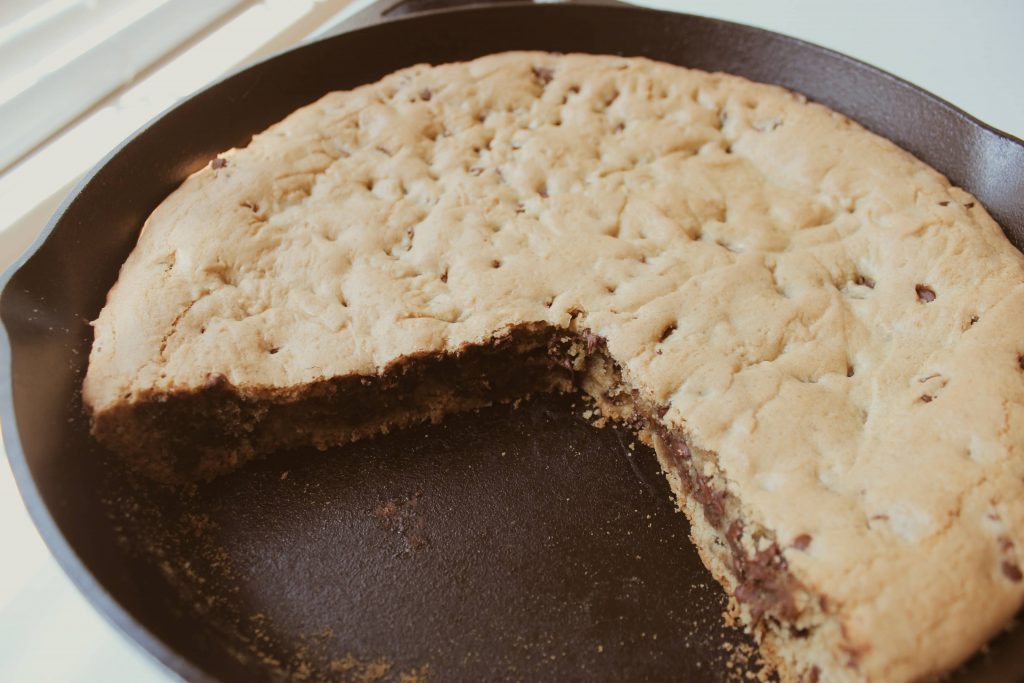 Conclusion
There you go: 5 amazing recipes for you to try out in your cast iron skillet. Personally, I absolutely love this type of pan for creating great-tasting, but also easy meals. It's brilliant for everyday cooking. However, you can also impress your dinner party guests with your cast iron skillet skills. Why not try these recipes out, and then let me know how they went in the comments down below!
Don't forget – never put your skillet in the dishwasher after use!