Easy sewing projects for the home are a great entry point into sewing. You can practice your skills and create some beautiful pieces in the process. It's so easy to make something unique that no one else will have. These pieces will also add a personal touch to your interior design. Not enough people try their hand at simple sewing for beginners. However, we promise if you find the right project you'll fall in love.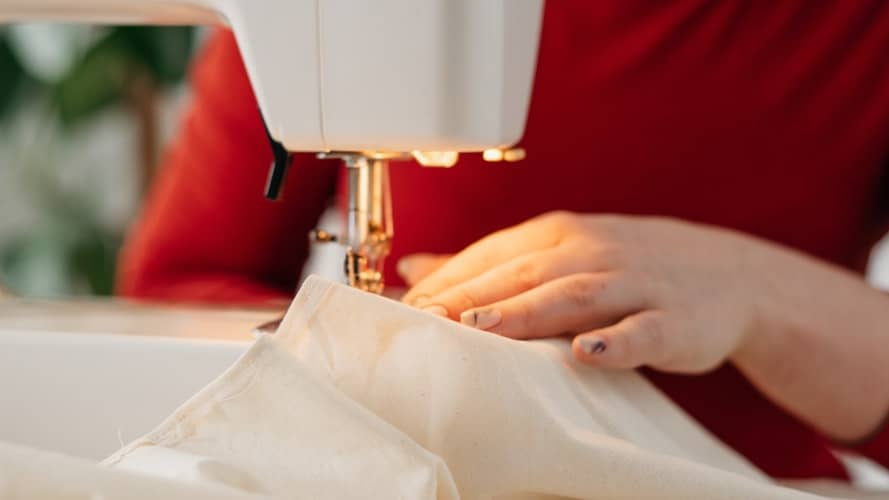 This article will take you through our top 5 easy sewing project ideas. We want to spark your creativity and inspire you to get sewing. Project 1 is our easiest suggestion. The difficulty of the projects increases up to project 5, which is the most complex. However, all are very simple and don't require a lot of specialist equipment or skill to do.
Whether you're a complete beginner or have years of sewing experience under your belt, there will be something for you. Read on for our list of top 5 sewing projects for the home!
1 – Bunting: The Easiest Sewing Project
Bunting can add a fun touch to any interior space, especially a child's bedroom. It can be used as an outdoor decoration perfect for children's parties or special events in the spring and summer. This fun little idea is super easy and is a great easy sewing project for the home to start with.
Bunting is simply double-sided triangle-shaped fabric pieces sewn together onto a string. You can play around with colors (or even shapes) and fabrics to give it whatever look you want. This is also a good way of using up fabric scraps to reduce your sewing waste. If you're not sure where to start with sewing, bunting is a brilliant idea!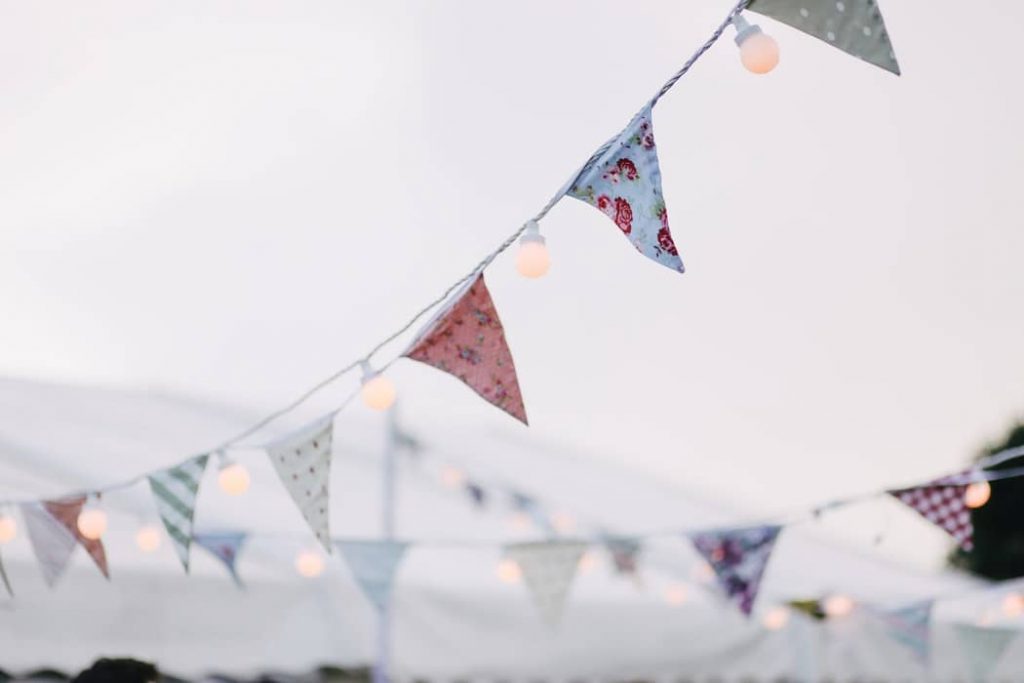 2 – Cushions
Cushions are such an easy sewing project for the home which can add so much personality to your space. They look complicated but really aren't. Start by finding some squares or rectangles of fabric in whatever pattern and color suit your space. You will also need thread, stuffing, needles or a sewing machine, and any extra accessories you might want to add. Buttons, ribbons, or patches can look great.
Cushions are a fun project to do if you're new to sewing. This is because they can be easily made by hand instead of with a sewing machine. They are also very basic, so don't require any fancy sewing tricks to pull off.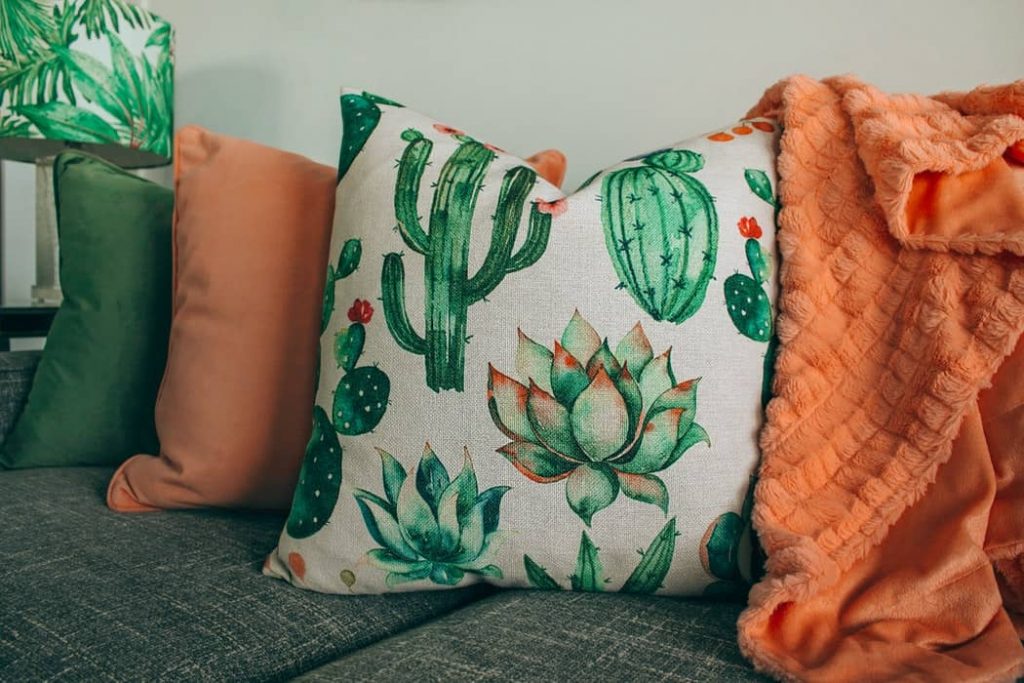 3 – Drawstring Laundry Bag
If you have a busy household and always end up with lots of washing to do, this one is for you. Drawstring laundry bags are the perfect easy sewing project if you want to make something practical. These can be whatever size suits you and are very straightforward. They can even be made up of old clothes or fabric scraps.
Drawstring laundry bags are an ideal and easy item to make for you and your other family members to keep your dirty clothes out the way. You could even use them for storage of linens, towels, or seasonal clothes instead!
4 – Tote Bags
There are so many different types of tote bags that can make very easy sewing projects for the home. Having tote bags around the house is excellent for helping you cut down on plastic waste when you go shopping. They're also useful to pick up items scattered around. Additionally, they will look cute hanging on your coat stand!
Tote bags can be made in a range of different sizes with whatever colorful or plain fabric you like. You could even make these as gifts for friends and family.
5 – Apron: An Easy Sewing Project For Advanced Beginners
Whoever does the cooking in your house will no doubt appreciate a beautiful home-made apron. Aprons can be slightly more complex to make and usually require a sewing machine. However, they are still a great easy sewing project for beginners compared to a lot of other garments you can make. Plus, every kitchen needs an apron!
For your apron, pick a nice, sturdy fabric and high-quality material to make ties. You might want to add a pocket for putting utensils in, and these can look great in a contrasting fabric or color. Get creative and design something both practical and fun!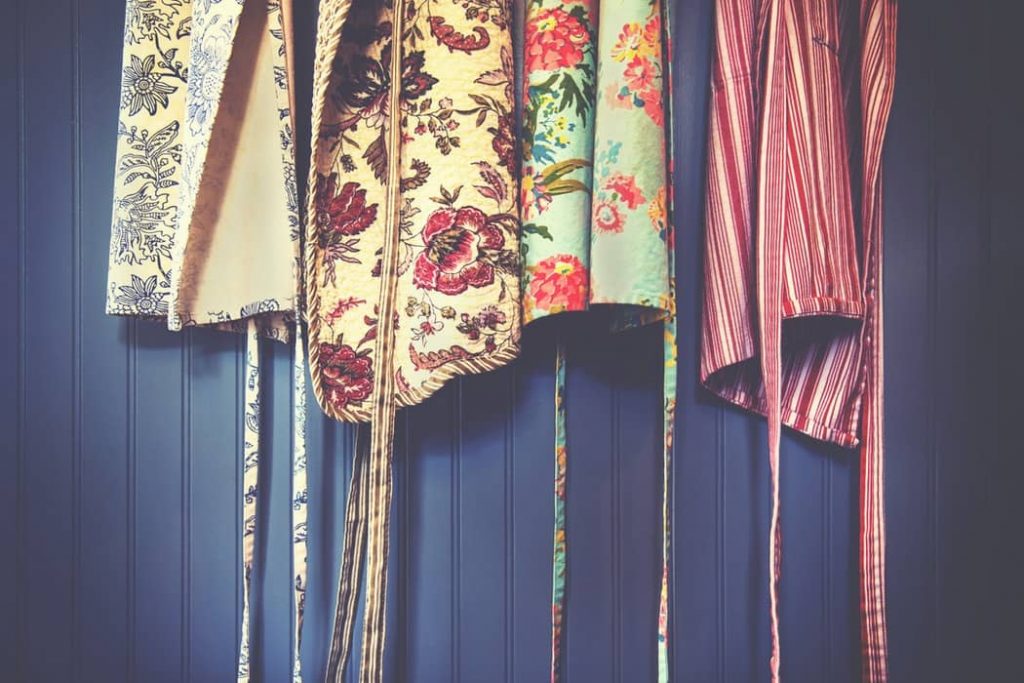 Conclusion
Use our top 5 suggestions for easy sewing projects for the home to give you some inspiration to get sewing and make something unique. If you're a complete beginner, these projects give you something easy and practical to start with which you will be sure to use over and over. If you're more experienced, you can enjoy making something useful which won't take you very long.
Sewing is a great way to have fun and be creative, and sewing for the home helps you add your own touch to your space. Check out our article on renter-friendly interior design hacks for more ideas for your home!