You need to regularly clean hardwood floors to make them look fantastic. But how? A lot of people don't know how to clean wooden flooring without damaging it. It's not as straightforward as cleaning alternative flooring types like linoleum.
In this article, I'll take you through our top tips for how to clean hardwood floors to make them look brand new without damage. First, there are 3 easy steps to clean your floors. Next, I tell you about some of the things you absolutely should not do to clean your wooden flooring. Read on to get all the top advice!
3 Easy Steps To Clean Hardwood Floors
These 3 easy steps will make your floors sparkle and shine. You should aim to do this full routine at least once a week, with small daily cleans in between.
Step 1 – Vacuuming And Sweeping
Before you can fully clean your hardwood floors, you need to get rid of any debris. Make sure you properly vacuum or sweep your floor before you begin.
Most people need to vacuum or sweep once a day or once every other day to keep their flooring clean and hygienic. Stay on top of this part so that doing a full deep clean isn't such a big task!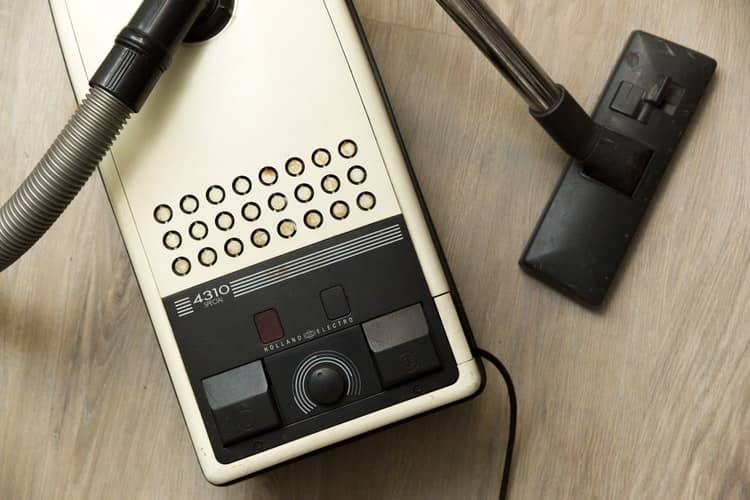 Step 2 – Mopping To Properly Clean Your Hardwood Floor
Next, you need to mop. Mopping, like sweeping, is also an essential part of keeping your hardwood floor sparkling. To make a cleaning solution, mix 4 cups of warm water with a few drops of dish soap. Alternatively, you can use castile soap.
Once you've got your cleaning solution, get a good mop or sponge to apply it. Work in small areas at a time, as standing water can damage your hardwood floor. Get a dry cloth as well, and dry each small area as you clean.
Step 3 – Letting The Floor Dry
Although you're drying with a cloth as you clean your hardwood floors, you need to ensure it fully dries out once cleaned. It shouldn't take long, but avoid walking on the drying areas as you clean. It can be slippery underfoot.
Once dry, that's it! Cleaning wooden flooring is really very simple as long as you follow this basic advice.
Do Not Do This When Cleaning Wooden Flooring
Although cleaning your hardwood floors is quite a basic task, there are a few things a lot of people don't know to avoid.
Don't Use Harsh Chemicals
Sometimes it can be tempting to use abrasive chemicals such as lemon juice or water and vinegar solutions to clean hardwood floors. This can really damage them, so it is best avoided. In high quantities, abrasive chemicals can damage the seal on the wood.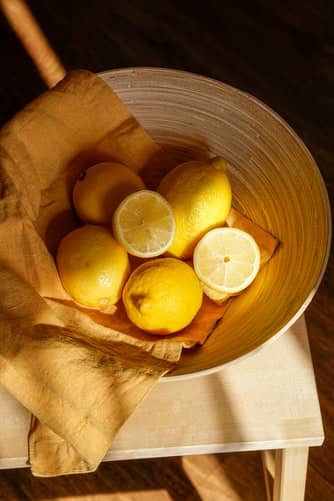 If your floor supplier recommended a specific cleaner, stick with this. Especially if it would void your warranty to use something else. However, it can be expensive. If this is the case, work with dish soap or castile soap as mentioned in our easy cleaning routine.
Don't Use Waxes Or Oils
Keep your floor cleaning to the basics. Waxes and oils, whilst useful on wooden furniture, aren't great for cleaning hardwood floors. They can make the surface very slippery and dangerous. Waxes and oils take a long time to sink in. If your floor is already treated and sealed, regularly cleaning doesn't require anything more than gentle soaps and water.
Conclusion
There you have it: cleaning a hardwood floor doesn't have to be complicated! Now you've got all the top tips on floor cleaning, why not check out our article on how to sand a hardwood floor? Or, maybe you want to think about some hardwood flooring alternatives.