Introduction
With summer on the doorstep, you might be thinking it's time to prepare your pool for summer. But where do you start? Maybe you've owned a pool for a long time and just need a few tips on where to begin this year. Or maybe you've just got a brand new pool, and need to start from scratch with making it summer-ready. Either way, this article is for you.
The steps to prepare your pool for summer differ slightly depending on if you have a chlorine or salt pool. This article focuses on chlorine or chemical-based pools. Check out this article if you want saltwater pool tips. If you're interested in getting a swimming pool but not sure which type to get, read all about the pros and cons of saltwater pools here.
In this article, I take you through the 4 easy steps to prepare your pool for summer. First, though, we've got to give you some important reminders about swimming pools.
Before You Begin Preparing Your Pool For Summer
Many pool-owners aren't sure where to start when preparing their pools for summer. Before you even begin, there are a couple of important things you should know.
Don't Empty The Pool Completely
One major error made by a lot of people is emptying their swimming pools. You should rarely completely empty your pool. This rule applies whatever the weather. You can empty it if you need to do some work on the structure, but this should't be a regular thing.
Why? Because it's dangerous. The pool can collapse or lift if the heavy water isn't holding it down. This could cause serious damage or injury.
Buy The Correct Chemicals
Second, make sure you have the correct chemicals ready to prepare your pool for summer. Chemicals are essential for keeping the pool clean. They're important for making sure the water is safe for swimmers. Later in this article, I'll make sure you know what these chemicals are. However, don't prepare to clean your pool without being aware that you'll probably need a chemical shopping trip!
Steps To Prepare Your Pool For Summer
Now we've got the important reminders out the way, we can get into how to prepare your pool for summer. Despite the complicated chemicals for pools, it's all actually quite straightforward. Read on to find out what to do in 4 easy steps.
Step 1 – Set Your Pool Up To Clean
First, you need to make sure your pool is ready for cleaning. You can do an initial clean to get started. For example, remove all leaves from your pool. Brush around the sides and bottom to remove any algae or dirt. This is essential to preparing your pool for summer.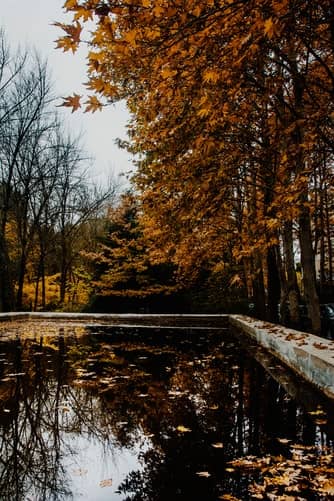 Step 2 – Check Your Filters And Pumps
Second, you need your pool pump and filter to be working properly. It's no use preparing your pool for summer if the pump isn't working! This is essential to running your pool in the correct way. There are different types of pumps, so check with the manufacturer instructions for any faults or issues.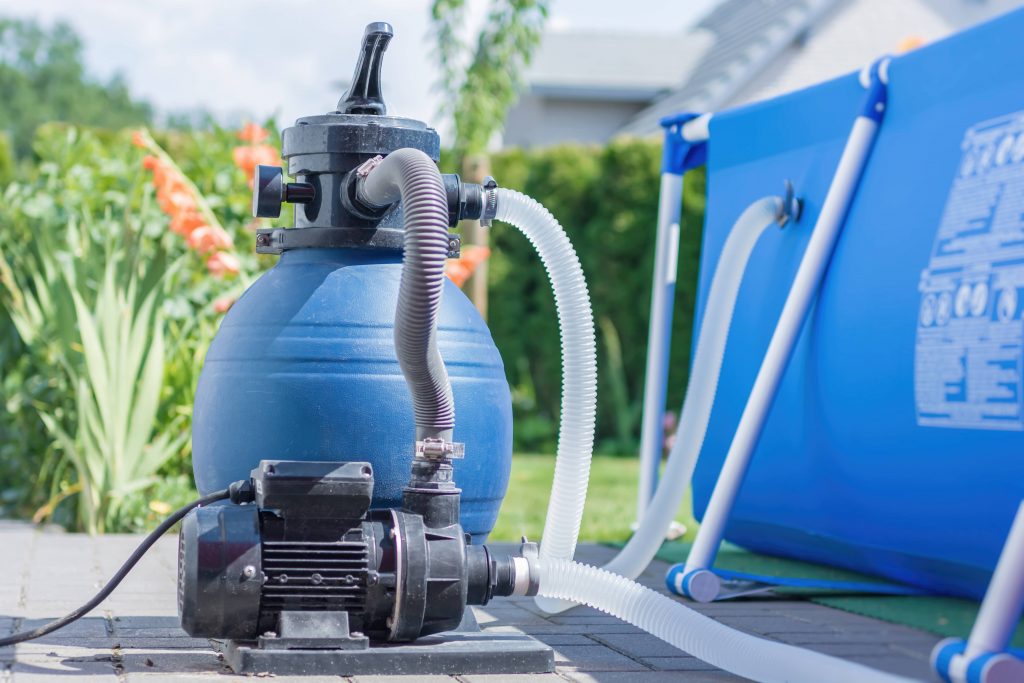 Whilst you're at it, check your skimmer box is empty and ensure water flows freely through it from the pool hose.
Step 3 – Chemicals To Prepare Your Pool For Summer
Now you've done some cleaning and checked the pumps, it's time for chemical cleaning. You can get people to professionally test pool water for the chemical balance. You can also do it yourself. If you're a newbie to pools, it's a good idea to get some help for the first chemical clean.
Check out this guide to pool chemicals for advice on what to buy. In basic terms, you need to adjust to the correct pH levels. For example, between 7.2 to 7.4 on the pH scale. There are other measures that are important, too. For example, chlorine, alkalinity, and calcium levels.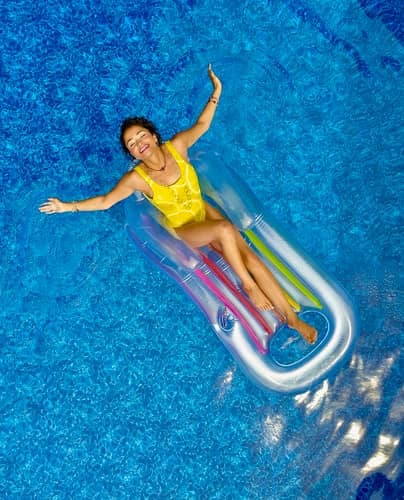 Once you've poured in and adjusted the chemicals, you need to wait until the water clears. Clean your filters every day during this process. It usually rakes about a week. Once this is done, you've nearly prepared your pool for summer!
Step 4 – Maintain Your Pool
Finally, keep on top of pool maintenance all summer. Check for debris and vacuum at least once a week. Test chemical levels each day to make sure it's safe. Clean the filter when it gets full. Check out our article on how to keep leaves out of your pool for some more top tips!
Conclusion
Now you know everything you need to help prepare your pool for summer! It's much simpler than people think. It just requires a bit of care and attention to maintain a good pool. If you've got this sorted, why not check out our advice on how to maintain your lawn to prepare the rest of your garden? We also have advice on the best concrete paint to get for painting pool decks.