Introduction
If you've seen my previous article on soup, you'll know that a soup recipe is very simple to follow. It is a home-cooking staple in the Fall and Winter in my household. But what are the best recipes you can make? There are so many types of soup to try that it can be hard to know where to begin. Luckily, this article is here to help narrow it down.
I've put together a shortlist of my 5 favorite soup recipes for you to try at home. They're almost all really basic and easy to make. There is, however, one more complex one at the end to challenge yourself with. If you also love simple, tasty recipes, this list is for you. Let's get started!
Best Fall And Winter Soup Recipes
Recipe 1: Carrot And Cilantro, A Favorite Soup Recipe
Now, this is my ultimate favorite soup recipe. Warm, comforting, and also a classic. You can't go wrong with carrot and cilantro soup. Luckily, this is also a very basic recipe to make. You simply need carrots, potatoes, vegetable stock, cilantro, and anything you'd also like to garnish with. In the photo below, the soup is garnished with a few pumpkin seeds, but a splash of sour cream or a sprig of cilantro is also great.
Country Living Magazine's recipe is one of the best to follow. It is extremely basic and hits all the right spots.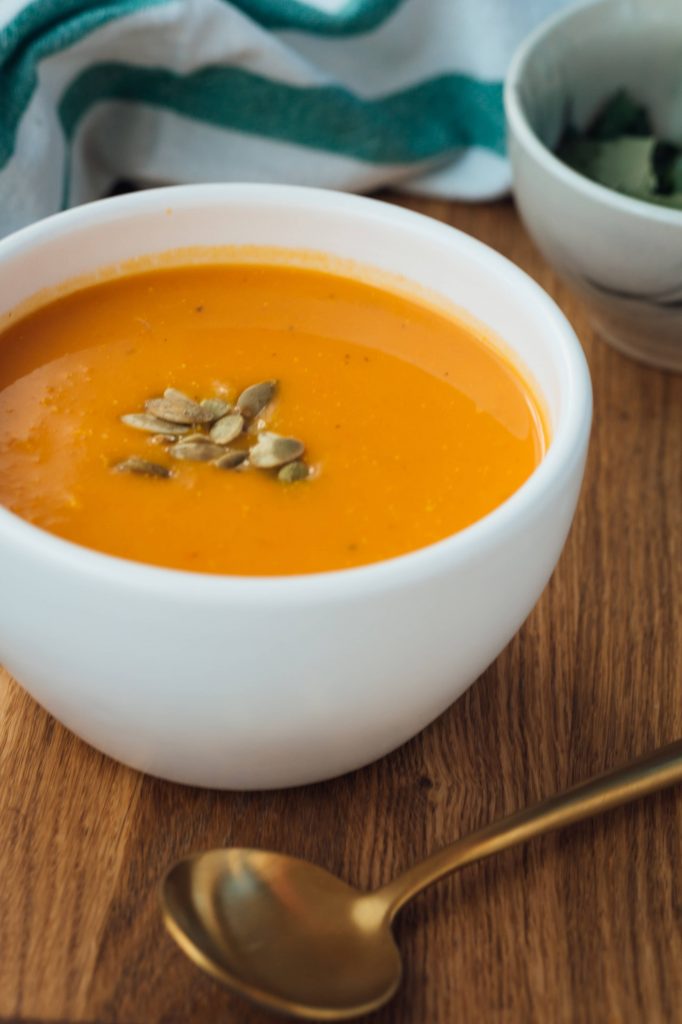 Recipe 2: Tomato And Basil
Next, tomato and basil. This one is great because the basic ingredients can be roasted to create a rich, comforting and also thick soup. You can leave it a bit chunky or blend it up totally smooth depending on your preference.
Love and Lemons have a brilliant recipe for you to try for this one. Amazingly, it is also vegan if you pick the right ingredients. This is an excellent soup recipe to cater to any complex dietary requirements.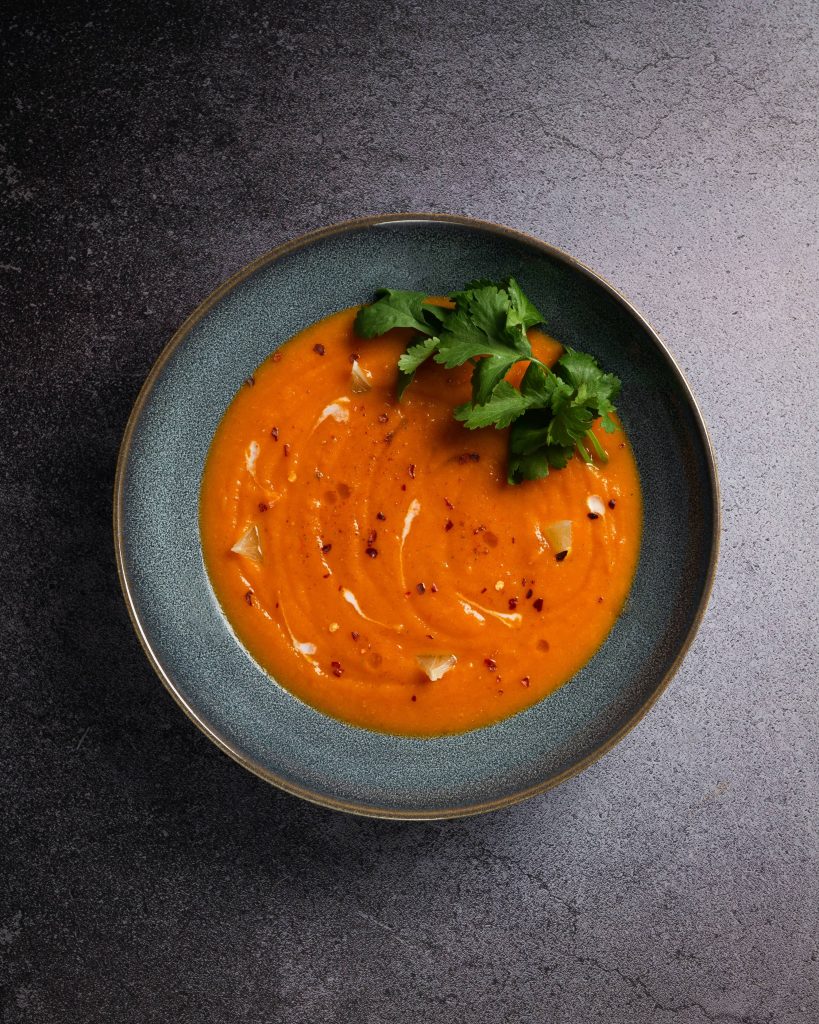 Recipe 3: Leek And Potato
Leek and potato is amongst the most traditional of easy soup recipes. I don't think this one gets enough attention. This is perfect if you like some texture in your soup, as the leek is best kept partially intact. You'll need leeks, onions, vegetable stock, potatoes, and salt and pepper. Serve with a fresh, crusty bread roll to create a filling evening meal or lunch.
Food Network's simple soup recipe is a great place to start. This one is super heavy in butter and creams, making it rich and flavorful. Leek and potato soup is not one to make for vegans or those with dairy allergies, but it's still one of my favorites.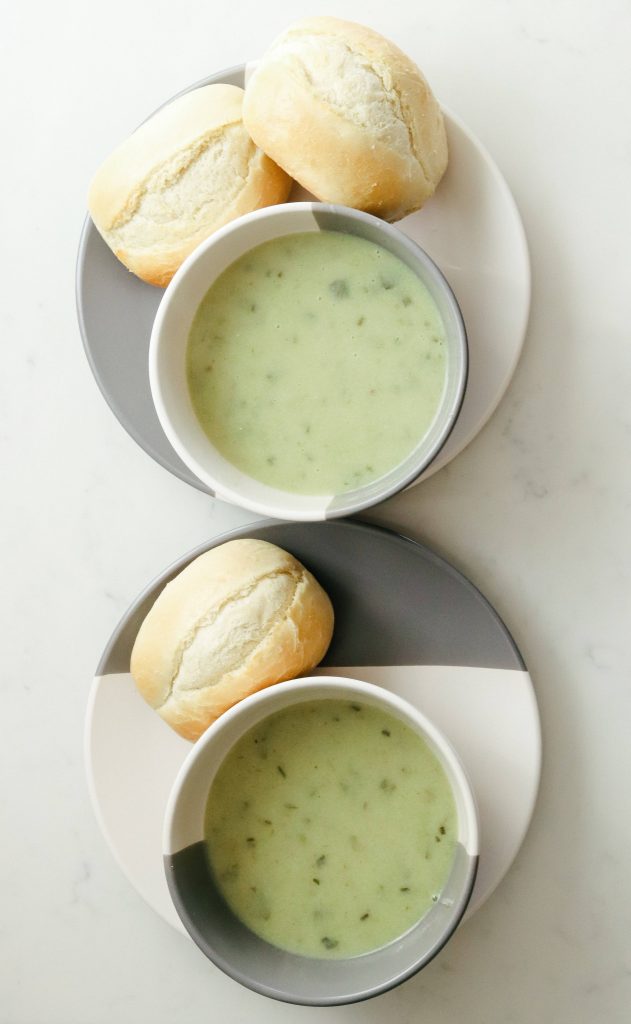 Recipe 4: Cheese And Broccoli, A Comfort Soup Recipe
Cheese and broccoli soup is a classic American soup recipe. It's a crowd-pleaser and your kids are sure to love it. Adding the moreish, salty flavors of cheese to a vegetable many find plain or boring really elevates the use of broccoli in this dish. You can make this soup to whatever thickness you like by adding more potato or a thickening agent like cornflour.
Cookie + Kate's recipe is wonderful. It is indulgent and packed with flavor whilst also getting in plenty of fiber and greens. I like to make my version thick and also garnish with some lightly steamed broccoli for an extra crunch when eating.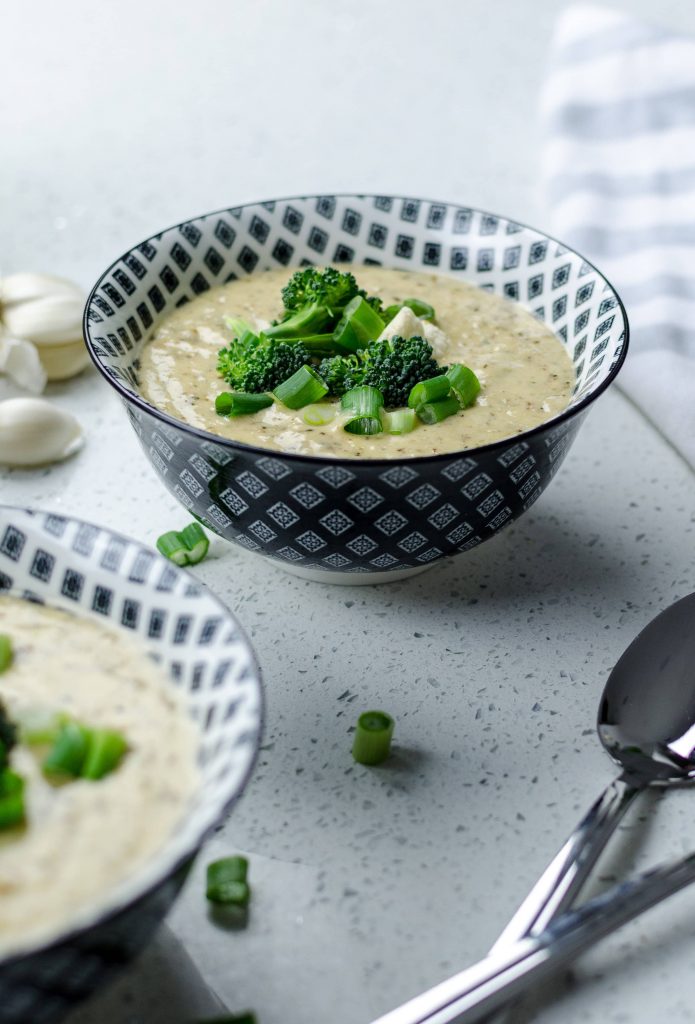 Recipe 5: French Onion Soup, A Complex Classic
Finally, now for a slightly more complex addition to the list of soup recipes. French onion soup is a luxuriously rich traditional French recipe that many people adore. A clear soup base packed with perfectly caramelized onions and topped with stringy gruyere cheese and also baguette, this recipe will take your tastebuds all the way to Paris.
It's a hard recipe to get right, however. The cooking time is longer than most soups, and you have to season and garnish perfectly to get the proper finish. RecipeTin Eats has a great version of this traditional dish for you to try out at home!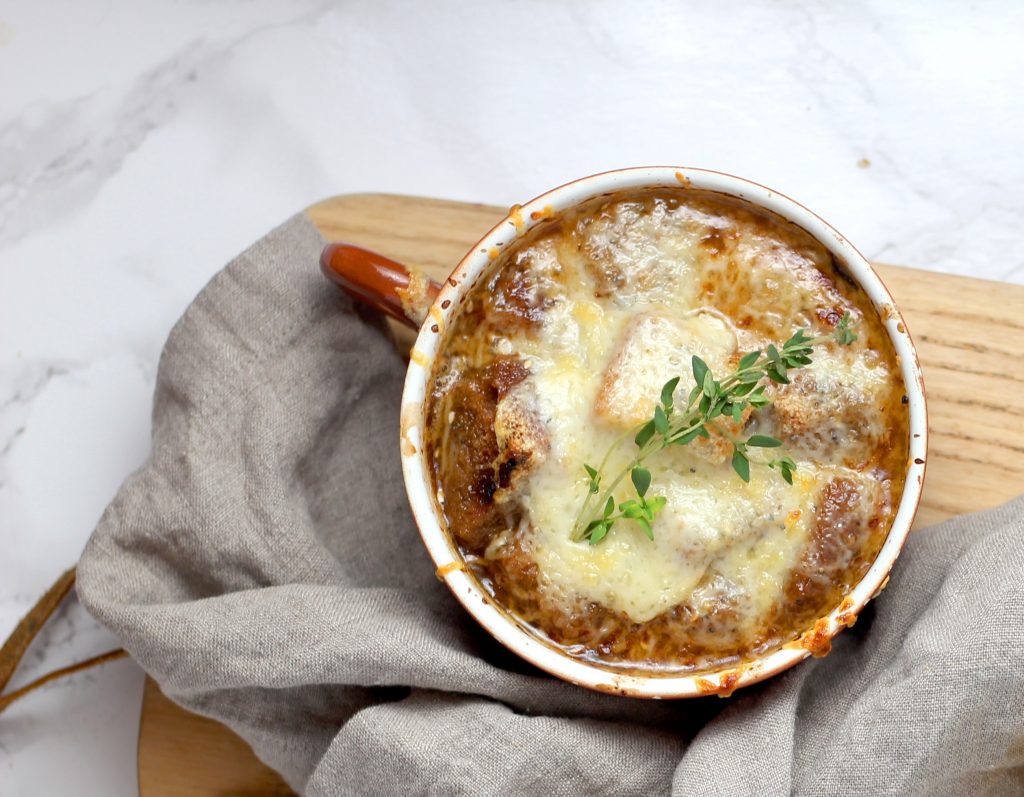 Conclusion
There you have it. 4 simple soup recipes for you to try out this Fall and Winter, with one extra slightly more complex recipe to challenge you. You can also check out our other article on great skillet recipes to try if you've enjoyed this one. Let us know how you get on in the comments!