What Is Lawn Mower Racing?
West Sussex, England, is the original home to lawn mower racing. The motorsport is as outlandish as it sounds, the genius brainchild of a couple of pints in an English country pub.
Lawnmower racing is very much what it says on the tin when it comes to the logistics of the sport. The racers use modified ride-on lawnmowers with the blades removed in order to compete against each other.
Very much like a classical Grand-Prix, but with far better morals, intentions and fun!
Where Did Lawn Mower Racing Begin?
Despite the British Lawn Mower Racing Association (BLMRA) being dreamt up in 1973, the first record that can be found of the racing is back in 1968. This was when a benefit event was held in order to raise money for cricketer Ken Higgs. It was entitled "Lawn Mover Grand Prix" and was put together by the Ashton on Mersey cricket club.
Right from the start, the sport is focused on its community rather than income. In fact, the BLMRA was created by Irishman Jim Gavin. He was sat sharing drinks with his friends at The Cricketers Arms in West Sussex.
As a keen motorsport enthusiast who was thoroughly fed up with the sponsorship and money-driven approach. Spotting the cricket lawn being mown he came to a realization, why should you have to ride in cars? Why couldn't you ride and compete on something far more accessible to the working man?
Both Jim Gavin and his friends then hosted a race in Murphy's field. Incredibly the group witnessed around 80 mowers come onto the tracks- ready to compete.
Why Lawn Mower Racing?
The BLMRA website outlines their objectives perfectly no sponsorship, no commercialism, no cash prizes, and no modifying of engines. The idea is non-profit and charitable and who doesn't love motorsport that has good morals as well?
Lawnmowers are something a large number of people have access to. They are much more accessible than a track car! The low expense of lawn mower racing means that it can stay purely about the racing despite the world changing.
Also, it shouldn't be ignored that the concept is amazing. Lawn Mowers being used to race seems pretty great to me- a second life to otherwise useless technology!
What Type of Lawnmowers Are Used?
The racers do use slightly modified mowers as they remove the blades that cut the grass. This is simply because it's unnecessary and just gets in the way of an exciting race. They also should be ride-on lawn mowers as isn't possible to use a classic push along mower. Despite there being minimal edits to the motor, there are some recommended mowers that are better for racing purposes.
The most suitable machines for racing are machines that are fuel-efficient, quiet, comfortable, and sturdy. Other additions such as engine guards for protection and size to make it easy to store are the best options.
Of course, you can't easily find the Goldilocks' porridge of mowers, so you have to compromise on what you get. Even if you currently have a suitable mower you may want to change it in the future.
They must also have an emergency cut off switch, no special gas, and be on at least two wheels at all times to ensure fair and most importantly safe competition.
Famous People Who have raced Lawnmowers
This motorsport isn't one that is talked about much but it may surprise you to know that it has brought some rather famous people into the fold. The likes of Sir Stirling Moss, actor Oliver Reed, extreme racer Guy Martin, radio host Chris Evans, and John Barnard the F1 designer have all been drawn in the wonderful world of Lawnmower racing.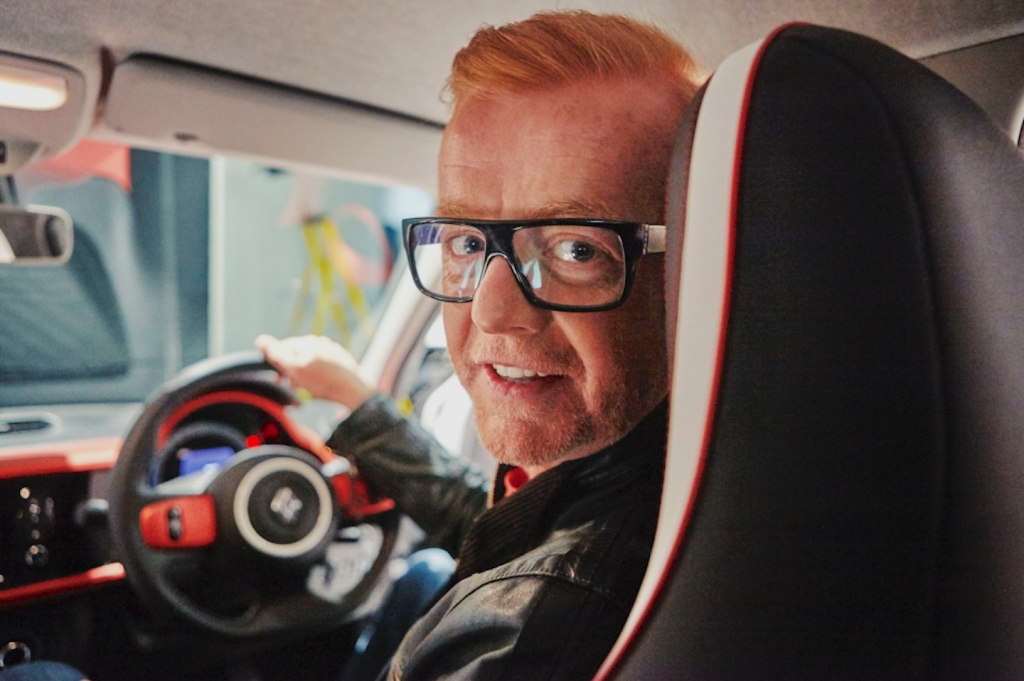 What is it like in other countries?
Despite being prominent in the UK, Lawnmower racing has caught on all around the world. Especially in the USA, with the United States Lawn Mower Racing Association. Inspired by the British counterpart they were formed on April 1st, 1992. They often face-off against the BLMRA in friendly competitions and this year had races lined up in 19 states before the global pandemic unfortunately hit.
Mowing its way across the globe
I feel like since the start of the sport Lawnmowers is racing their way across the world and associations are being set up all over, New Mexico to Australia. Some may consider the idea strange, but motorsport built on community and charity seems perfect to me.
So next time you see an advertisement for a race near you, don't shrug it off and give it a try. We all deserve to access motorsport no matter what and that is very much what Lawnmower racing stands for.