Introduction
If you're a fan of Fall, seeing the Fall foliage as the leaves change is a must. Luckily, in the U.S., we have so many amazing places to see the Autumnal colors in all their glory. As you've probably gathered from my articles, I'm a plant fanatic. As part of that, I absolutely love seeing the beautiful seasonal changes in the trees as the year progresses.
That's why, in this article, I've picked out the top 5 places in the U.S. to see the beautiful Fall foliage this year (and every year in the future, too). You could travel your way across the country seeing the amazing leaves changing if you wanted to. Or, maybe just pick one to enjoy. Let's get into it!
Top Places For Fall Foliage In The States
There are hundreds of places to see the brilliant Fall foliage landscapes. However, I've picked out a few of my favorites below for you to enjoy.
1. Blue Ridge Mountains, North Carolina – Stunning Fall Foliage
A personal favorite to start off, the Blue Ridge Mountains in North Carolina is a stunning location to view Fall foliage. Stretching between Shenandoah National Park and the Great Smoky Mountains National Park, the driving route you can take is gorgeous at this time of year. An already breathtaking landscape is transformed into a spectacle of yellows, oranges, and reds as the season changes.
Visit here between September and November to get the most scenic views. There's a reason John Denver reminisces about this location in Take Me Home, Country Roads!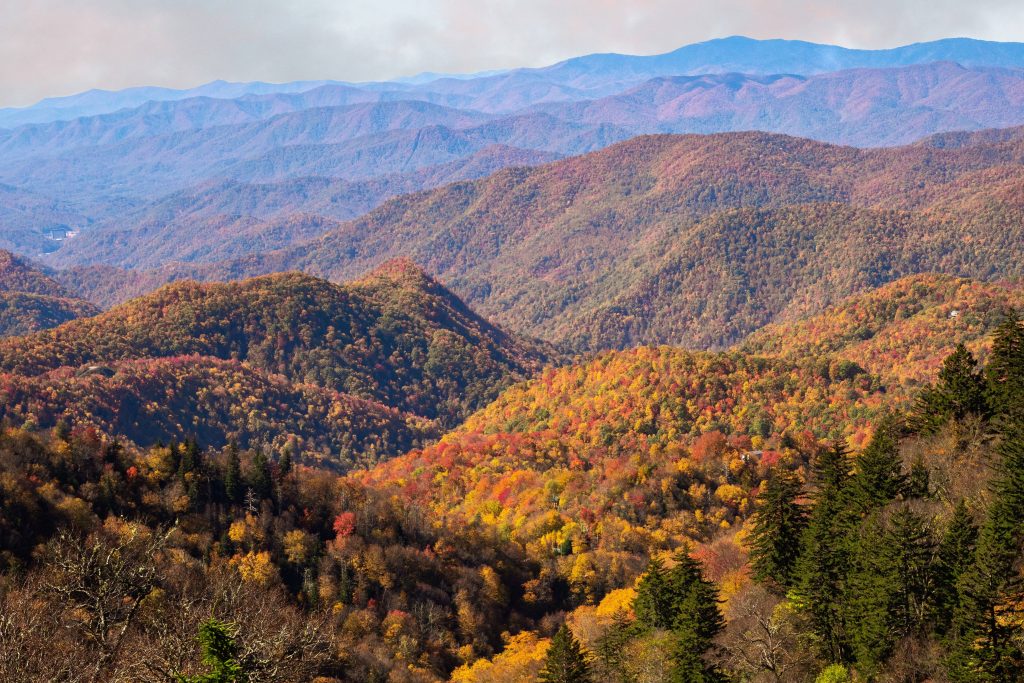 2. Aspen, Colorado
Next up, in the West of the U.S., Aspen is also gorgeous in Fall. Everyone knows this location for its amazing Winter skiing and gorgeous snowfall. But that's not all it has to offer. Although boasting only a very short season, Aspen has gorgeous Fall foliage for this brief period. The many trees turn into a palette of rich yellow hues. The sunny weather makes the landscape look stunning. This is one you don't want to miss.
September is the best time to get yourself to Aspen if you want to see the leaves turning. This is one to put on your bucket list for next year.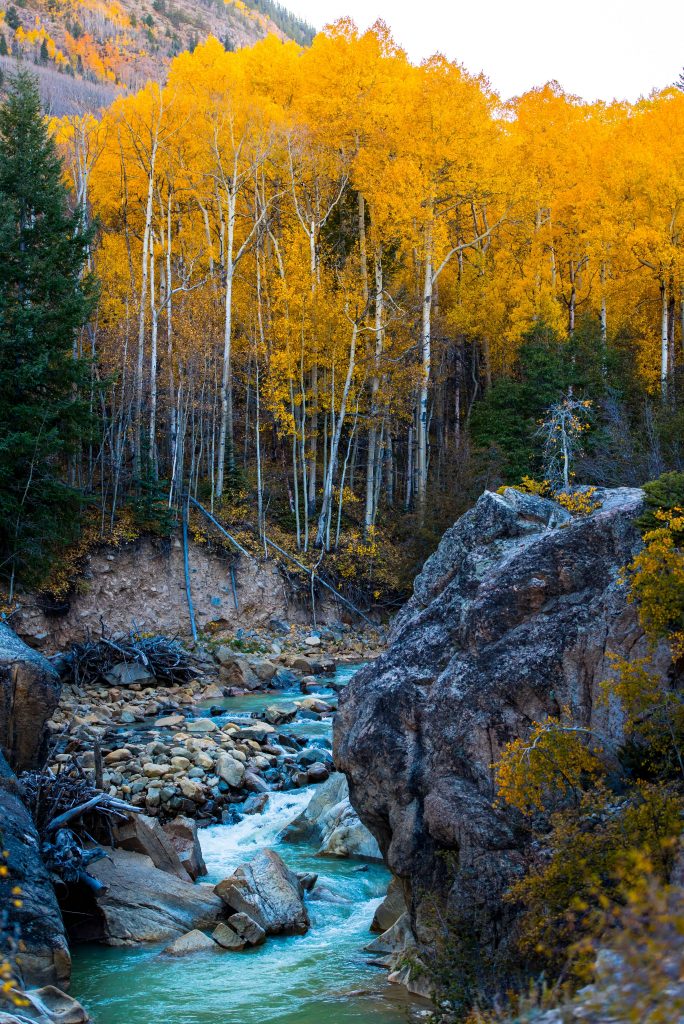 3. Zion National Park, Utah
Zion National Park in Utah is by far one of the most incredible parks I've visited in the U.S. Its expansive scenery, staggering rock formations, and beautiful trees are a sight to behold. Better known for deserts and canyons, Utah is, however, probably not the first place you'd think of when it comes to Fall foliage. However, it is spectacular. It is a short drive along Mount Carmel Highway, or you can take a hike in the park, but it is so worth it.
October is the perfect time to visit Utah's Zion National Park.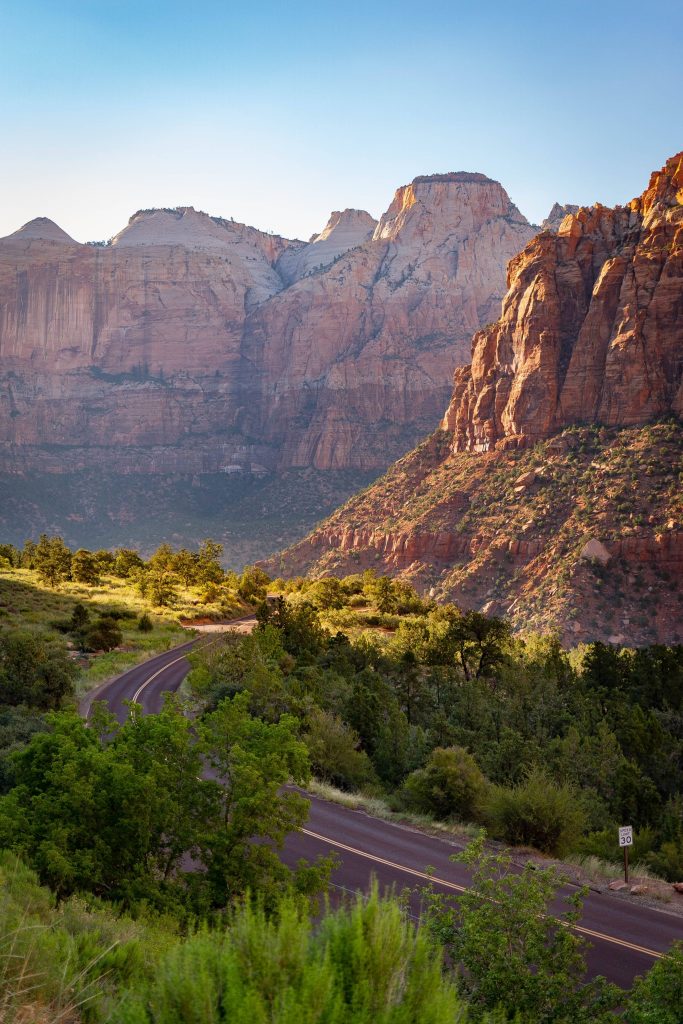 4. Kancamagus Highway, New Hampshire – An Unmissable Fall Foliage Drive
Of course, New Hampshire also has to make it onto my list. the Kancamagus Highway is, in my opinion, also one of the best drives in North America to experience the beautiful Fall foliage. You get amazing views across the landscape from the comfort of your car. It takes you up to 3,000 feet above sea level at the highest point, and you can see for miles. Stop off for hiking, waterfalls, small cafes, and also gift shops en route. This is the perfect Fall road trip route.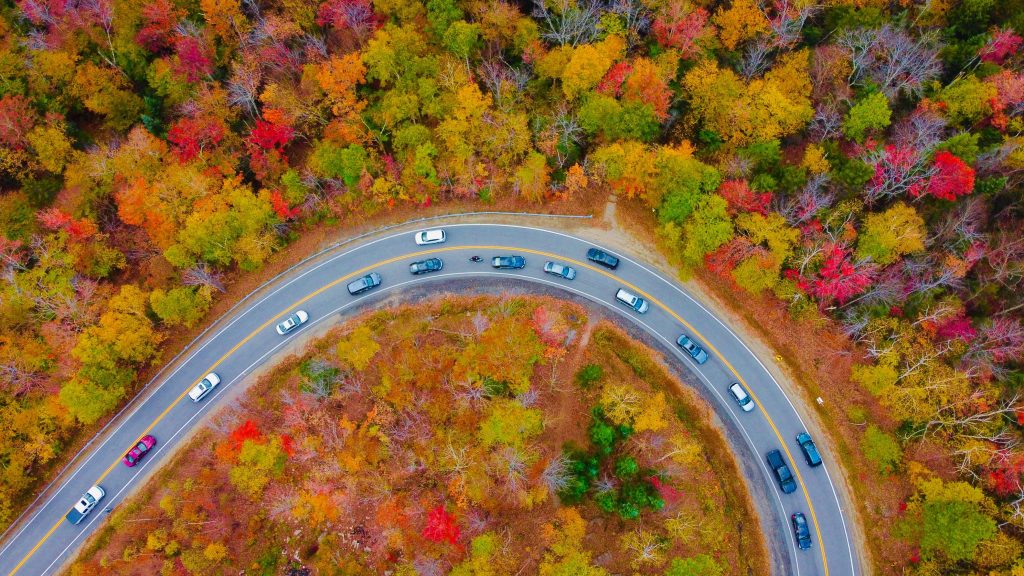 5. Shawangunk Mountains, New York
Finally, over to the Northeast, Shawangunk Mountains are also another great location to take in the beautiful sight of Fall foliage. Also called Shawangunk Ridge, this mountain range is 90 miles North of Manhattan and worth every minute of the drive there. It is a continuation of the Appalachian Mountains and is known for outdoor recreation and its amazing biodiversity. It is a significant area of nature conservation, and the scenery is all the more stunning for it. Take a long drive around this area to enjoy the beautiful Fall sights as you go. You could even stop off for some rock climbing if you like outdoor activities!
There are also plenty of secret places to visit in these mountains that are bound to surprise you.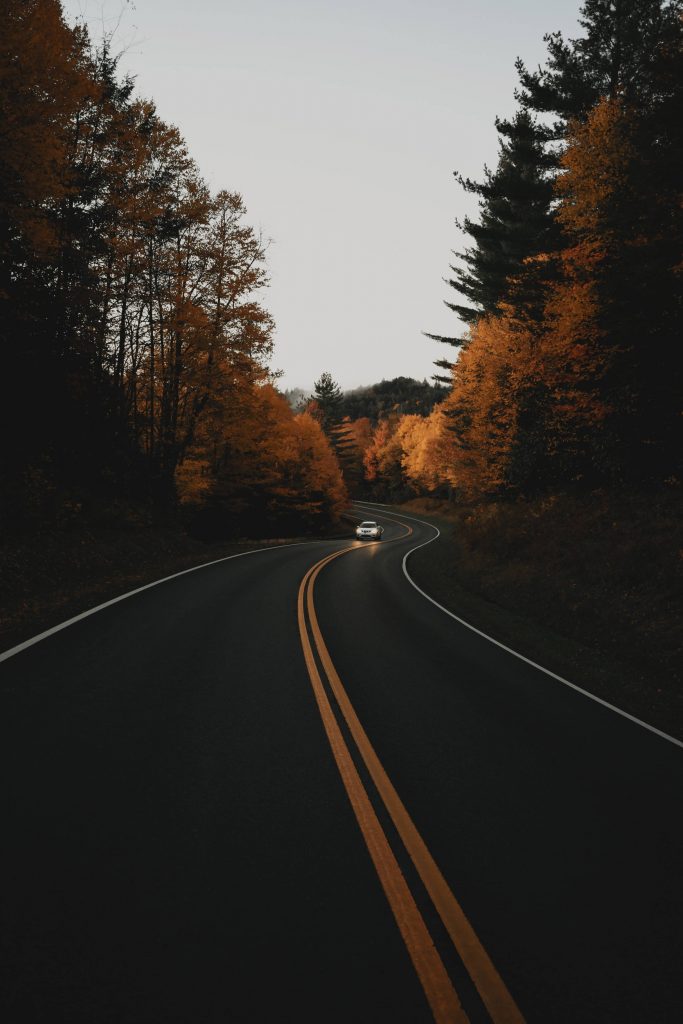 Conclusion
As you can see, there are tonnes of amazing locations to take in the Fall foliage this year and also for many years to come. There are way more than I've included in this list, but these are just a few of my absolute favorites. You couldn't possibly see them all in one year, so I'd recommend picking just one or two to visit on a road trip this season. This can be a great activity with your partner, friends, or also your family. You could also even plan ahead for next year, especially for some of those with shorter seasons.