Introduction
Winter is coming, and that means you need to protect plants from frost in your garden. It is something very basic that many gardeners forget about, especially if they're only casual gardeners. But I'm here to tell you it is very important and there are some simple ways to stop the cold weather from ruining your garden.
In this article, I'll explain why you need to protect plants from frost before getting into the easy ways you can do this. It is very straightforward and will mean your garden looks great year-round. Let's get started!
Why You Need To Protect Plants From Frost
When the cold weather comes, frost can ruin all of your hard work in the garden. You can check out the frost dates for the whole country on this handy website. So, why prepare for this? Cold weather can be really bad for some plants, although others thrive in it. Lots of plants, however, freeze and die at low temperatures. With our climate getting more extreme every year, we have a lot more cold weather to worry about as the Winter passes each year.
Some plants lose all of their leaves during a bad frost but still survive. Others can lose parts of their stems and roots and still survive. Some might be less well-adapted, however. So, on the off chance your plant will not survive a harsh frost, you need to know how to protect it. Otherwise, your garden could end up looking very bare by the time Spring breaks.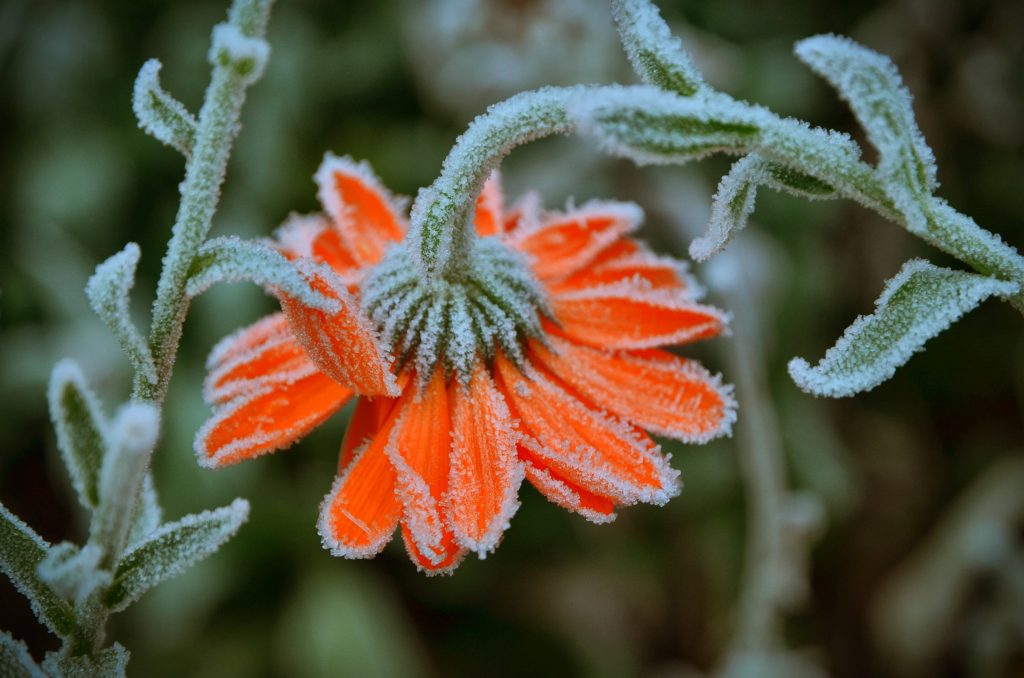 How To Protect Plants From Frost
Now you know why you need to protect plants from frost in your garden, you're probably wondering: how? It's very simple, really. I'll take you through your options in the next section.
Frost Blankets To Protect Plants From Frost
The best way to ensure garden plants are protected from harsh conditions is invest in a frost blanket. They are lightweight, easy-to-use sheets of plastic material. You cover plants with them during a cold snap to stop them from freezing. Specialised frost covers work best. However, you can also use some ordinary plastic or other lightweight sheets. They are not ideal as they don't allow in enough light or moisture, however.
So this solution is great because it's so simple. But I bet you're wondering – how does a frost blanket work?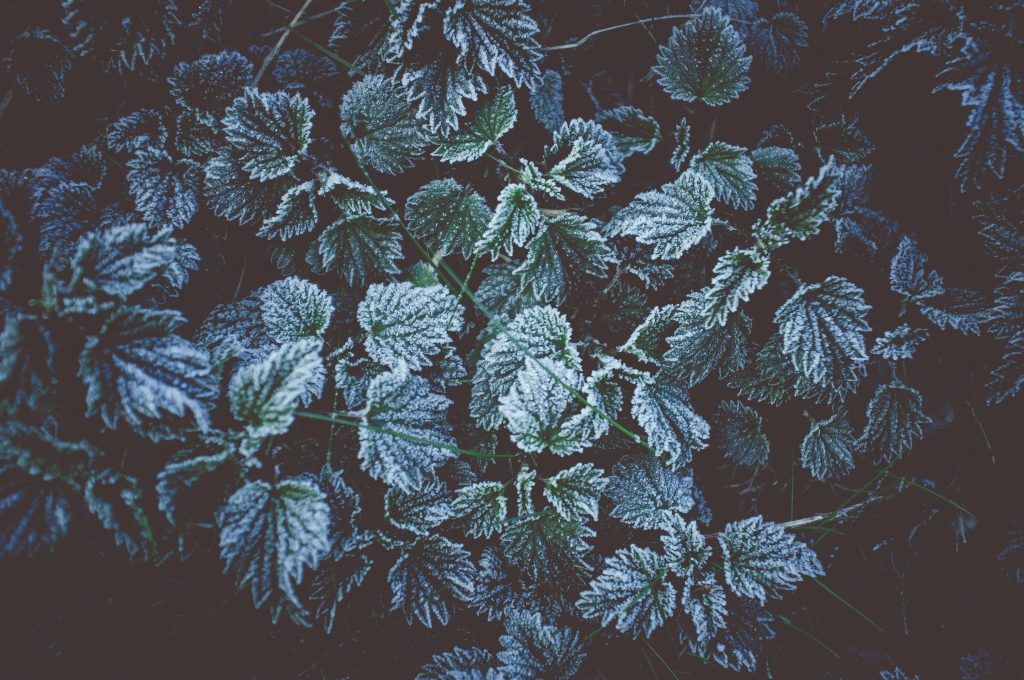 How Does A Frost Blanket Work?
A frost blanket works in a very simple fashion to protect plants from frost. It basically just traps the heat stored in the soil to keep your plants warm. This means the ground and plants will not freeze during a cold spell.
Frost blankets are made from a slightly see-through plastic material. This means that light and moisture can get into your plants. This allows them to be fed properly, even under the blanket, so that they don't die of dehydration or lack of sunlight.
How To Use A Frost Blanket To Protect Plants From Frost
Now you know what a frost blanket is and how it works, it's important to use it properly. Otherwise, it will be no good to protect plants from frost in your garden. The type of weather you are expecting will impact how you use this tool. If it gets frosty at night, then this is when it needs to be applied. Nighttime is usually the coldest, so this is likely. However, sometimes it is also very cold during the day, so you can also use a frost blanket then.
Remember to remove the frost blanket in the morning after a spell of cold weather overnight, provided it is warmer in the day. This will allow the plants to air out and get more sunlight and moisture to stop any damage from condensation or lack of nutrients.
When applying the frost blanket, the fabric should not touch the plant. You can get some wire tomato caging or pegs and soil pins to prop up the sheet above the plants, covering but not touching them. Make sure the sheet is tucked in at ground level so there are limited gaps. This will keep the moisture and heat in.
Conclusion
Using a frost blanket to protect plants from frost is very simple. Time and money spent are minimal. This will save your greenery from freezing during a particularly cold spell of weather. Make sure to prepare thoroughly for Winter this year by protecting your plants if you want your garden to stay looking green and beautiful next Spring!