Sometimes it is just great to go out to the workshop and build something great that you and your family can enjoy. We have put together 6 simple table saw projects that even beginners can complete with ease.
Whether you are a complete beginner or more advanced these projects are great to help improve your table saw skills.
All of these projects require a table saw plus a few other common tools. If you don't have a table saw then other saws such as a bandsaw or miter saw might be suitable instead.
Beginner Friendly Table Saw Projects
1. Picture Frame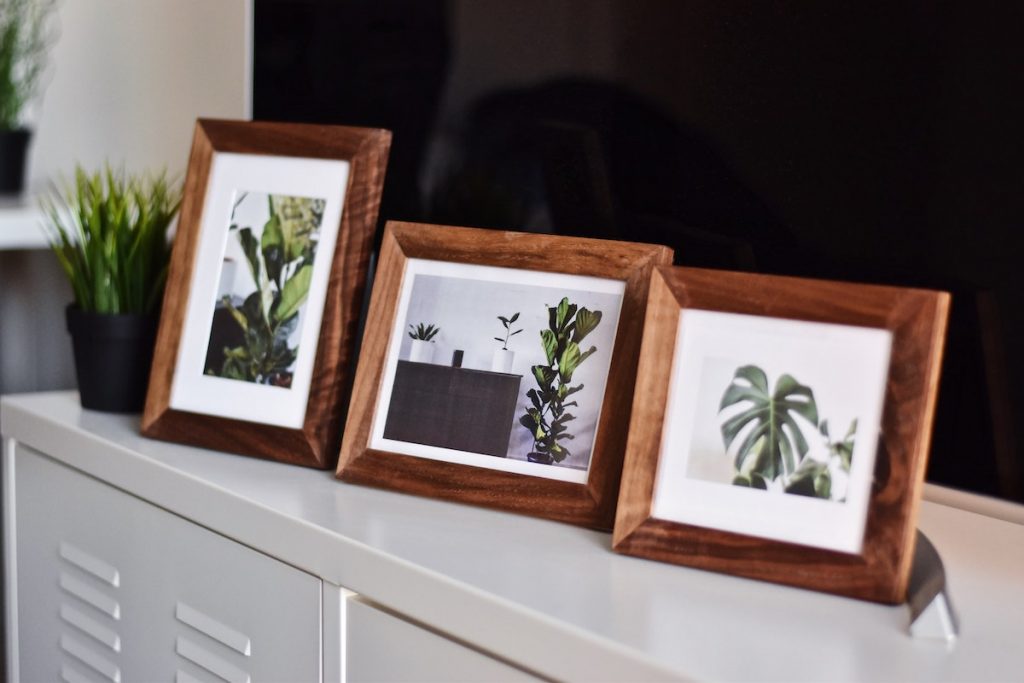 One of my favorite projects when I started using a table, saw was to build custom picture frames. When you purchase a photo or painting you want to make sure that the frame matches.
The picture frame is a perfect project for a beginner to take on because it is simple, yet the results can be very rewarding. You can use scrap wood from around your workshop or purchase beautiful timber to really make your picture frame standout.
We love this picture frame building guide because it doesn't even require any specialized jigs to be built. After a few cuts on the table saw, a bit of sanding and gluing you're ready to set your photo inside your frame.
2. Cut A Perfect Circle
Table saws are great for making all kinds of different cuts, especially when making repeated cuts. To do this we often use a jig to help set our material the correct distance from the saw blade.
One of our favourite jigs to use is the perfect circle jig. Check out the video above for a great demonstration on how to build your own table saw circle jig.
Our biggest tip when cutting a circle from a piece of wood is to take your time. Carefully going around the board cutting off the corners until till you reach the final step.
3. Jewelry Box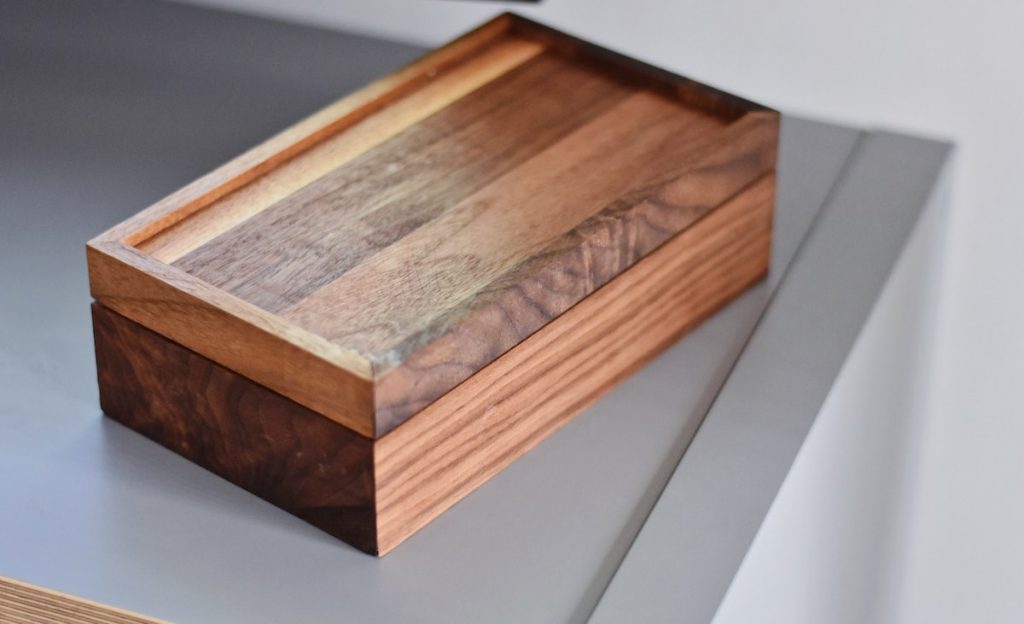 Thinking about projects for beginners to use a table saw with we wanted to pick things people would enjoy making. A jewelry box is perfect as it requires several different cutting techniques and can be improved on every time you make it.
A basic box requires recuts and crosscuts using a crosscut sled and a sliding table saw jig, these both use a table saw fence. To build a more complex box you can use miter cuts and bevel cuts to hide ugly corners, but these require a bit more experience.
We found this excellent wooden box guide to help you make a small wooden box that can be used to store almost anything.
4. Birdhouse Project
A birdhouse is a fantastic project to do at home, and you can get the whole family involved. First to find a few offcuts of scrap wood around your workshop to use for the build.
You don't need to use any particular wood as it will be painted once finished. A birdhouse only requires seven pieces of wood to be built. However, there are a couple of tricky cuts that will help you learn as a beginner.
In the video above a miter saw is used for most of the cuts. A table saw can also be used and will often be just as easy to perform the same cuts. Just make sure that your table saw has a miter attachment.
Once you have finished building your birdhouse get your kids to paint it. Finally, find a suitable place to hang it on a tree so you can watch from your window.
5. Coffee Table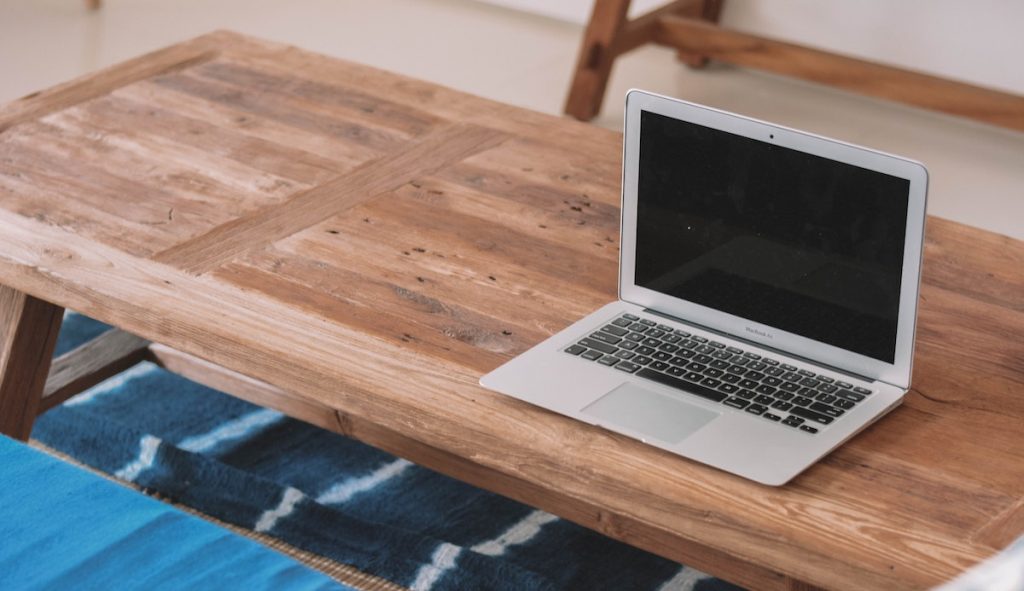 A coffee table is the classic table saw project. It can be created using any spare wood that you have to hand, just make sure that it is a hardwood.
A butcher block table is a great example of a coffee table that you can easily create and doesn't require large pieces of timber. Start by sorting all of your wood and arranging it next to one another to be glued together. This will form the top of your coffee table so make sure you're happy with the design.
Once the tabletop is glued together, use your table saw to tidy up the edges. Use a similar technique to create the four legs that will hold the coffee table up.
Next thoroughly sand down the whole table and connect the legs. Finally cover in a layer of wax or varnish to give it a smooth finish.
6. Tapered Leg Jig
In woodworking, we often find that we use legs for a lot of projects including tables, chairs, and stools. A straight square leg looks boring and is an unnecessary weight, so why not create a beautiful circular tapered leg.
Fortunately, there is an excellent and easy table saw jig that we can build that helps create perfect tapered legs every time without using a lathe. Once a piece of timber is placed into the jig the four corner edges are removed at an angle.
A drill is then used to spin the wood continuously whilst moving the leg towards the saw blade. Check out the video above to create your own leg tapering jig.
Final Word
Don't forget to always stay safe and wear the correct protective equipment. These projects are great helping you to fully understand the best ways to use a table saw.
We would love to see some of your own projects that you have built, please use the #workshopedia so we can see them!