Even as an experienced gardener, you might struggle to know how to get your garden ready for spring. The winter often feels very long. It can be easy to let your garden fall into disrepair. You might be waiting for the weather to get better to create your perfect spring garden. Harsh winter conditions like snow, frost, and rain can turn your tidy garden into a mess.
This article gives you our top 5 ways to begin to get your garden ready for spring. This preparation can be done towards the end of the winter. Preparing for your spring garden in advance means there's less to do when the nicer weather begins. These tips will help you get started. Read on for our best advice on how to get your garden ready for spring…
1. Tidy Up To Get Your Garden Ready For Spring
The most important thing to do right from the start is tidy up your garden. As we've said already, harsh winter conditions can turn your once organized garden space into a mess. Giving your garden a regular tidy in the colder months will keep you on top of this. You'll also have less work to do in the spring!
Collecting Dead Leaves
When tidying your garden ready for spring, first pick up any dead leaves and other plant debris. You can use a rake on lawn areas to get up all the fallen leaves. There are even grabbing claws available for moving piles of leaves into bags for disposal. You might want to opt for a leaf blower to get the job done quickly. Check out our article on the best backpack leaf blower for advice on what to buy!
Cleaning Hard Landscaping Ready For Spring
Any areas of patio or decking should be cleaned as well. Remove any fallen leaves from these areas too. Maybe get a pressure washer out to get rid of any mold or mildew formed over the winter. See our article on the top 10 uses for pressure washers for advice on how to do this. If you're looking to buy a pressure washer, we've got a review of electric pressure washers to help you with that too.
These tidying steps will instantly refresh your garden space to give it a new lease of life for the warmer months!
2. Get Your Garden Ready For Spring By Looking After Furniture And Fences
Next, you want to make sure all of your garden furniture and border fencing is correctly maintained. Plastic furniture can be cleaned quickly with water and soap. Wood furniture will often benefit from the use of a pressure washer. Wooden furniture and fences need to be sealed with high-quality wood oil to prevent damage and freshen them up. 
Fix any broken bits to keep your space looking tidy and get your garden ready for spring. This is when you'll be spending a lot more time outside. You'll want your garden furniture and fencing to look good!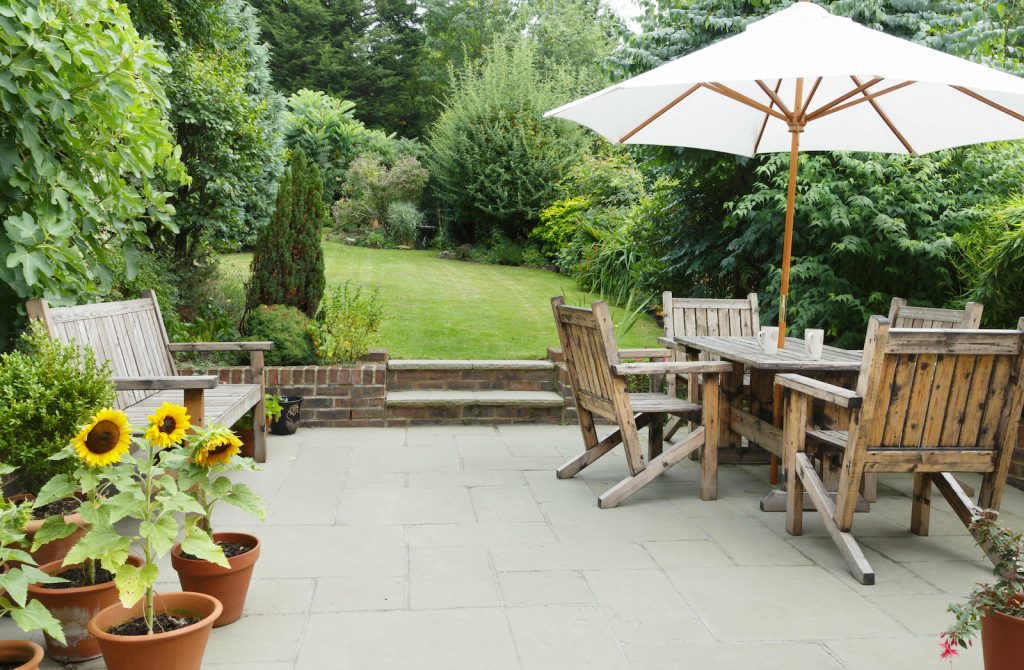 3. Buy Plants Perfect For A Spring Garden
To get your garden ready for spring, order your spring and summer bulbs and seeds in advance. When gardening is harder in the winter weather, look ahead to what you might want to be planting in your spring garden.
There is a wide range of bulbs and seeds which will flower in spring and summer. Flowers like tulips, daffodils, crocuses, and lilies are perfect for this. Bigger shrubs like rhododendrons and azaleas are also beautiful. You might even want to think about getting some vegetables ready to prepare the perfect spring kitchen garden. Start with vegetables like lettuce, kale, and broccoli to do this. 
4. Get Rid Of Pests
Fourth, if you're going to be planting new plants, you want to make sure your spring garden is pest-free. All sorts of pests and bugs can damage your plants and ruin your perfect garden. Take some time as winter comes to a close to protect your garden against them.
Hibernating Pests
Check under leaves on shrubs and bushes for pests like aphids, flies, slugs, and other bugs. Some you can just remove by hand. However, others will need some store-bought pest treatment to get rid of. Look online to see how you should treat different pests before you start. 
Check Your Greenhouse
Pests often hide in greenhouses during winter to escape the cold. If you have one, give your greenhouse a good cleaning. Doing this will remove any pests before you start potting seeds in there. Get a good quality disinfectant to kill any mold on the glass, too.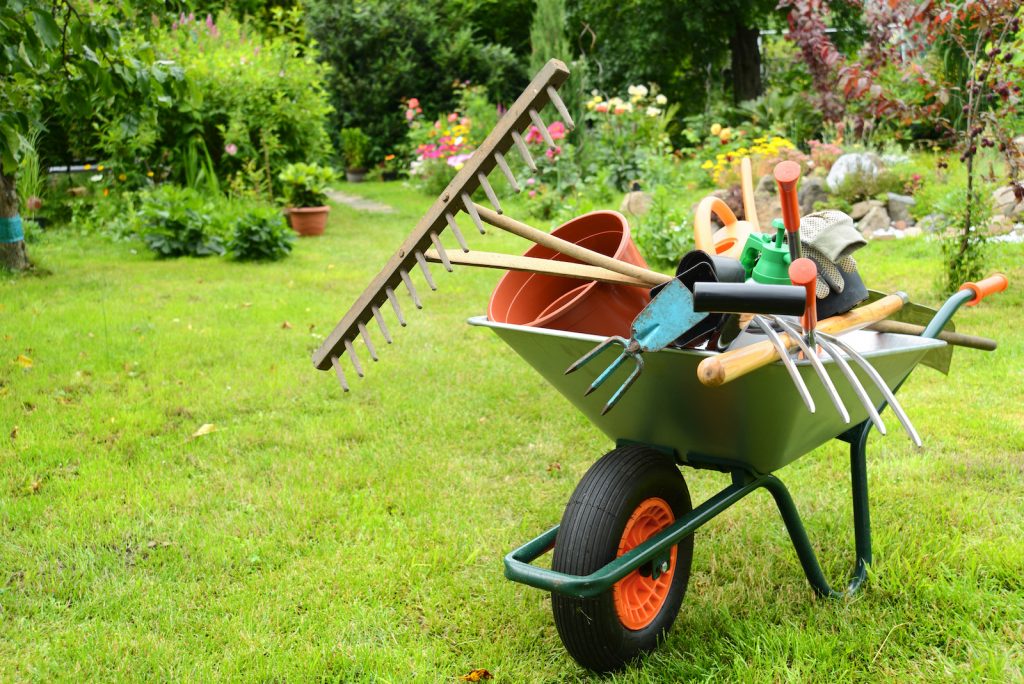 5. Clean Up Your Garden Tools
Finally, when all the groundwork to get your garden ready for spring is done, you can get your garden tools are ready. If you've spent lots of money getting quality tools, you don't want them ruined from neglect over the winter.
Make sure you keep your tools stored somewhere secure and dry, like a shed. This will prevent any unnecessary damage in harsh weather conditions.
Give tools a good wash with soap water and a sponge to get rid of any dirt. If you have some wood tools, use the appropriate sealant oil to protect them. Give metal tools a sharpen as well using a manual or electric tool sharpener. This will mean they perform a lot better during use.