Broken a bed frame and don't know how to fix it? We've all been there! If you've got a bed with wooden slats, they are prone to breaking very easily. Often, the wood is a bit bendy and with a little excess weight, it is very easy to end up with a break. Many people panic and decide to buy a whole new frame. However, you don't always need to do that.
In this article, I give you a couple of options for how to fix a broken bed frame. I will also talk you through a few alternatives to slatted beds. It may be worth replacing the type of frame itself if broken bed slats are a regular issue.
How To Fix Bed Slats
If this is a one-off problem, you likely want a quick fix for your bed. Slats are easy to fix depending on how they break. Before doing any of these fixes, you need to clear everything off your bed and find a good workspace for woodworking. Get yourself familiar with the tools and safety equipment you'll need as well.
Wood Glue – DIY Broken Bed Frame Fix
If the wooden slat is broken clean in half or no parts have splintered off too badly, you can simply glue it back together. To prepare, get some good wood glue, for example, Gorilla Glue. First, clear out any chips of wood from the slat. You can use a utility knife to help with this. Glue the cracks in the wood and push the wood back into the place where it should be. Clamp the wood overnight.
Once you've done this, the bed slat might be strong enough to put back if it is one that goes by the feet where less weight will be held. However, you might need to cut a slab of plywood with a miter saw to reinforce where the crack is. Attach this plywood to the slat with small screws or more wood glue. Finally, replace the slat. Now, the broken bed frame should be safe for you to sleep on again.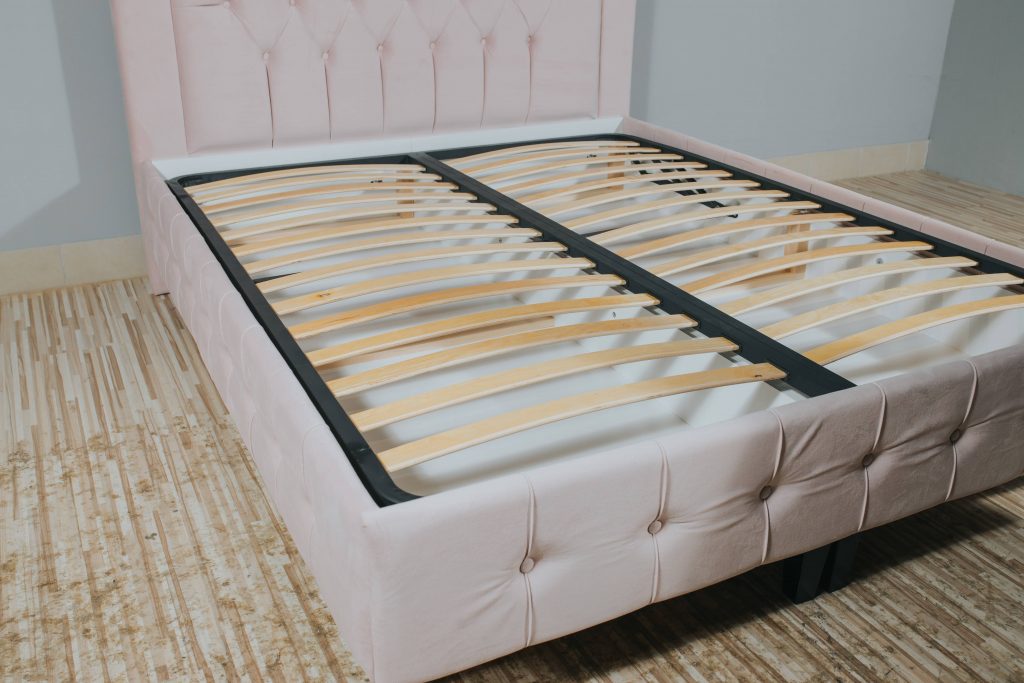 Replace The Slats
Maybe the bed slat is just a bit too broken to glue? Or, you don't have the time or equipment to do it yourself? In that case, a broken bed frame is easily fixed by replacing the slats. You can buy a single bed slat or packs of multiple. It might be useful to have some spares for the future even if you only need one replacement for now. This is a simple way to fix your bed, just make sure you measure the slats before you buy!
Broken Bed Frame Alternatives
If you're fed up with broken bed slats, there are a few bed frame alternatives that won't break as easily.
Platform Bed
A platform bed is one alternative for a broken bed frame. Some are still slatted, but you can get a platform bed with a planed surface. It is a solid alternative that is less likely to break. Some come with built-in storage, however, some are solid bases underneath.
Plywood Bed
A plywood bed is similar to a platform bed and provides another great alternative to a broken bed frame. You can buy a single, solid block of plywood to rest a mattress on top. This is great if you're also trying to create a bohemian vibe in your bedroom. They're also helpful if you need extra support or a firm surface, for example, if you have back problems.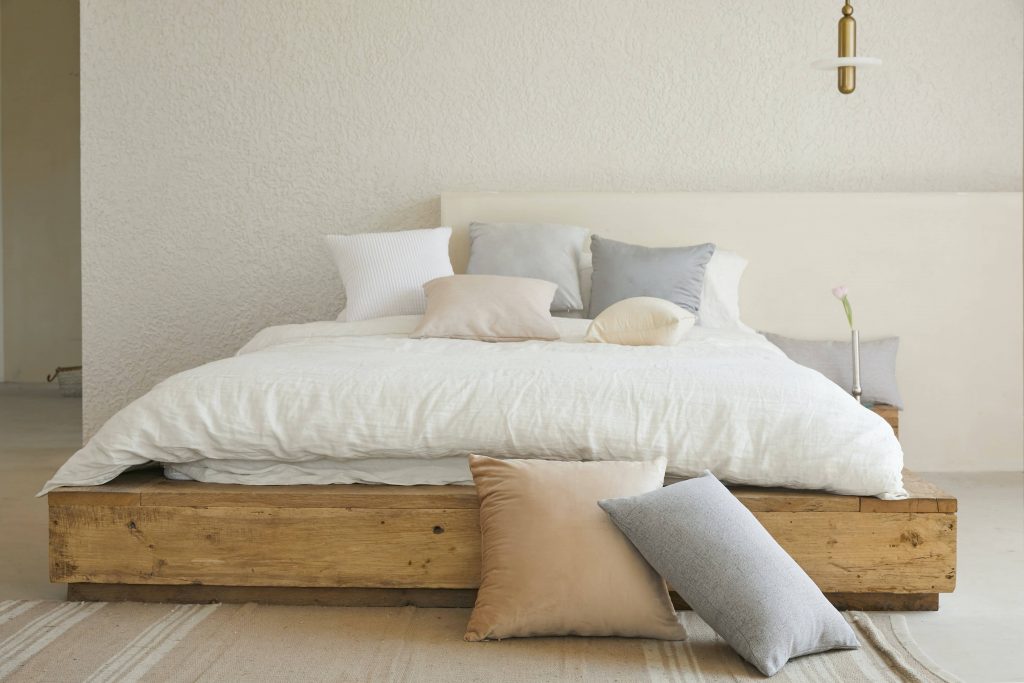 Rope Bed – A Cool Broken Bed Frame Replacement
Want something a little different? A rope bed frame might be for you! Rope beds are not so common these days, but you can make one yourself or buy one from a specialist supplier. If you feel like a challenge, this could be a good DIY project.