Introduction
With summer just beginning, a plan to decorate your garden deck with style won't go amiss. If you're hosting people outside for BBQs or drinks, having a comfortable and cool deck is essential. It's a great gathering place for all the friends and family. There are some great ways to decorate your deck with style without difficulty or too much expense.
There are a few simple tricks you can use to decorate your deck with style. Some of these you'll be familiar with, but some you might not have thought of. Hopefully, you can get some inspiration and come up with some of your own too!
This article will take you through our top tips for decorating your deck with style. Lets get started!
Repaint To Prepare To Decorate Your Deck
First things first, take a look outside and see how you feel about the current state of your deck. If it's looking old, or if you don't like the color, the best way to decorate your deck is with fresh paint.
How To Prepare For Repainting
So first off, take your hose or pressure washer and give it a really good spray down and let it dry.
After this, decide what sort of color you're wanting to go for. Perhaps you might just want some light wood stain or wood-colored paint, which would definitely keep it natural-looking. If this doesn't cut it, colors such as light grey or dark brown would work really well outside.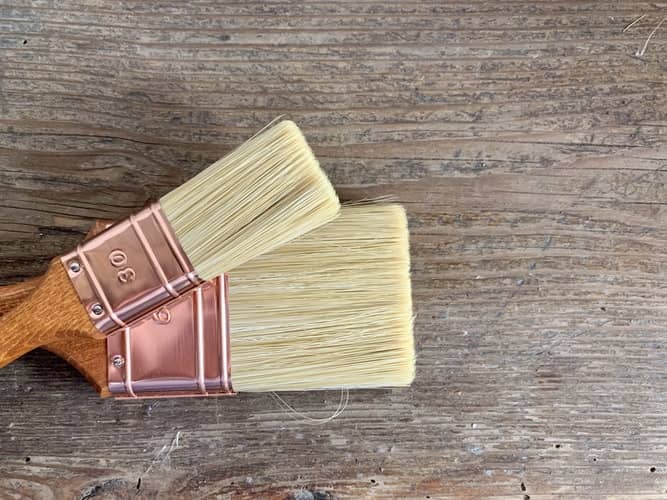 You don't need to give it a really heavy paint over, just a light coat to make it look fresh. Once you've decided on your color or stain, paint your deck. If you've painted or stained your wooden deck before, you might need to sand it down first. Once painted, make sure to let it dry and ensure it's not got any streaks or uneven areas.
If you don't fancy paint, don't worry! Just give your deck a good clean. However, it really does make a difference and can make your deck look a lot fresher. We recommend at least using a good stain if your deck is wooden to protect it from the elements.
Wood Features – A Natural Way To Decorate Your Deck
Since most decks are made of wood, it only makes sense to have some wooden features. By this, I mean your standard garden features such as trellising or furniture. You don't even need to spend much on features and can even make them yourself, so they're a great addition.
Which Wooden Features Can You Add?
Firstly, some wooden stools or chairs are always great on a deck as it adds to the natural aesthetic.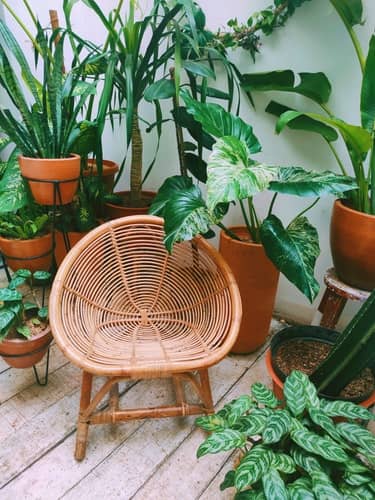 With trellising, place it wherever you like on the deck, but it looks most effective hanging over the side. You could either paint the trellising or simply add a flowering feature to make it stand out. Furthermore, you could even adapt the trellising feature into a trellising canopy. Stand your trellising upright on the side of your deck and add a roof feature, ensuring it's secure. This is only really ideal for smaller decks, but it's a great way to create a more cozy atmosphere.  
Wood features are therefore a great way to decorate your deck. There are lots of options available, especially for trellising and furniture. Check out our article on outside DIY projects for this summer for some trellis inspiration!
Grow Flowers To Decorate Your Deck With Style
The flowering feature on the trellising brings us to our next point…flowers and plants! As with most decoration ideas, flowers and plants are always a safe way to spice things up. However, with decks, it's a little different.
Firstly, you need outdoor plants, not indoor house plants. This might seem obvious but the last thing you want is them dying. Secondly, we suggest using flowering plants, as they look the best and bring out the best colors. However, there are plenty of amazing plants for decking areas.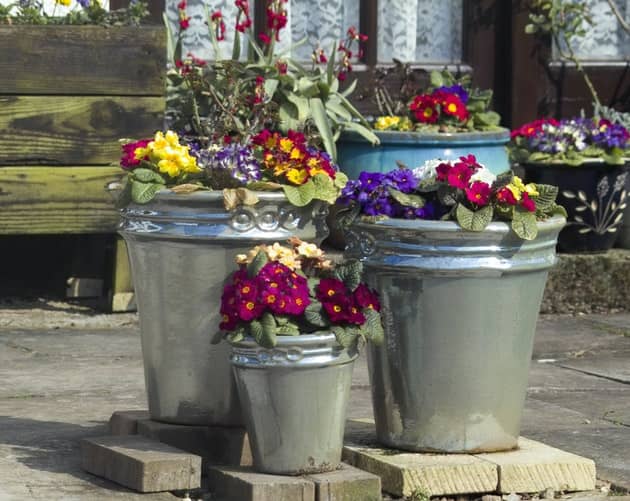 For your flowers, a small planter or boxes sit at the sides of your deck are the most effective. You could even make a planter based on our herb planter box project. It looks best to maybe have 2-4 different flowers per box, so you don't need to go overboard. To decorate your deck effectively, you might also want to use some plant pots or hanging planters if there are walls around.
Lighting – An Easy Way To Decorate Your Deck
Once again, another great way to decorate your deck is through the use of some fancy lighting. You could get some standard LEDs or deck lamps, but you could also make it more stylish. Try some hanging mood lighting or solar-powered fairy lights.
There's a great range of colors you can buy, but alternating color lights are the best. Lights work best along the sides of the decking or hanging off your trellising. You could also place some inside glass containers and scatter them about the deck. This will really make your deck aesthetic and stylish!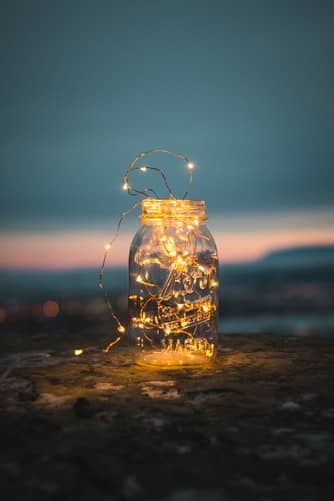 Firepits – Decorate Your Deck In A Cozy Way
Whilst most decks are probably made from wood, it's still possible to have a small firepit. You can buy artificial pits online that are really safe or even have a small pit outside the deck area. Even if this doesn't interest you, a small pile of wooden logs on the deck really looks authentic and natural.
By having a firepit and some logs nearby, it looks natural but also brings a more outdoor feel to the deck. If it is too big, however, it doesn't look as effective. Keep it in a corner or in the middle of decking furniture. Making it subtle is better as it won't take the focus off any decking furniture you have.
Top Tips To Decorate Your Deck With Style
There are many ways to decorate your deck with style, and it really comes down to personal choice. With our tips, you can personalize things like the color of lighting and types of plants. However, we recommend you keep it simple so it's not too overwhelming. It shouldn't cost you much, and lighting and flowers are the two cheaper features we would recommend most.
With these tips in mind, here's a few final tricks that might help you out when decorating your deck:
Instead of just chairs, buy some reclining patio chairs, as these are great for sunbathing.
Try some hanging stands for flowers to add something extra.
Lighting looks great hanging, but try it around the flowers too so you can draw more attention to them.
Multicolored flowers add life and warmth to your deck.
Use different paint on the trellising and the deck itself to create an aesthetic contrast.
Now you're ready to start decorating your deck for summer!