Home repairs can be expensive if you get a professional in. Some can't easily be done yourself. However, there are a number of DIY repairs which can save you money and are quite straightforward. Whether you're a novice or an experienced DIYer, there's likely something you'll be able to do.
This article takes you through the top 6 home repairs that you can do yourself. They won't be for everyone, but it could be worth giving some things a go if you think you can handle it. Read on to find out more!
1. Unblocking Drains – The Essential Home Repair
Knowing how to unblocking drains is essential. You don't need to get the experts in to do this, unless it's really bad. Drains back up sometimes, and luckily they're easy to fix. A bucket of water sometimes dislodges any toilet blockages with pressure. A plunger is good if the block is more solid, and you can use this on other drains too. Some drain unblocker is useful for kitchen and bathroom drains. You can also use bicarbonate of soda and vinegar to the same effect. This is the most basic home repair to do yourself!
2. Repairing Doors
Doors often need some maintenance, whether they're inside or outside of your house. For painted doors, you can easily strip, sand, and paint them yourself if they're in need of a refresh. Hinges and screws sometimes come loose, especially with wooden doors that swell in the heat. You can tighten these easily yourself. If your door sticks, you can plane it yourself. This is a bit harder, but can be one if you're a keen carpenter or have the right kit. Make sure you have the right safety equipment too!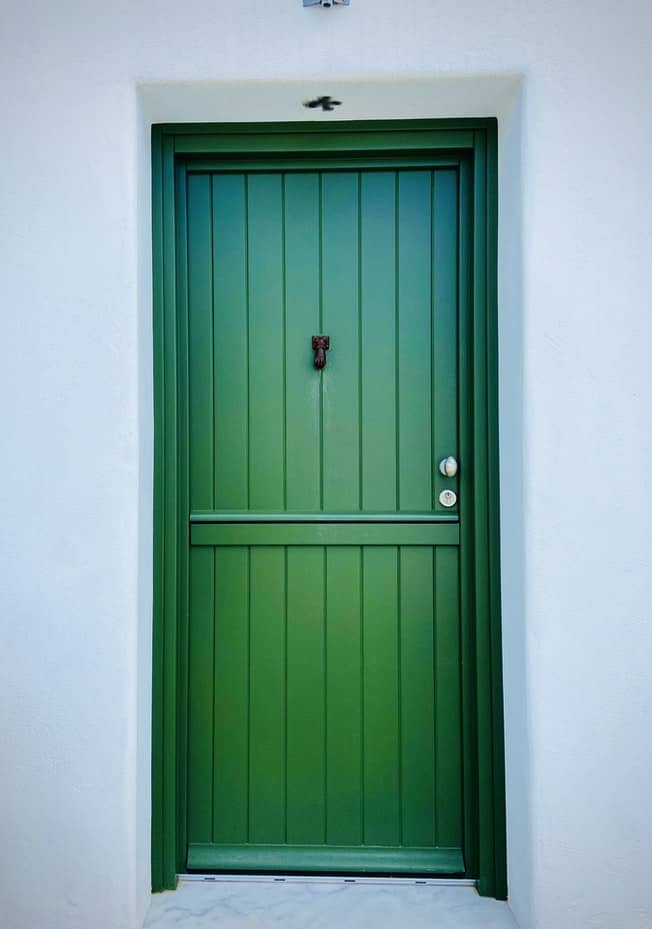 3. Applying Caulk – A Simple DIY Repair
Caulk is very important in the home, but many people don't know what it is or how to do this home repair themselves. Caulk is a rubber-like substance which seals the areas between things like your bathtub, toilet, or sink and the wall or floor. It's a seal which stops moisture getting through. It can discolor over time or come apart which can be bad for water damage and also mold. Short of doing a whole bathroom renovation, replacing caulk can make a huge difference. Remove the old caulk with a softener product and putty knife, and follow instructions on the new caulk to reapply it. Check out this guide for more detailed, easy instructions.
4. Leaky Faucets – A Common Home Repair
Leaky faucets are a common problem which can be an easy DIY repair. Dripping faucets are a huge source of water waste, so fixing them can save you money and reduce waste. Shut off the water supply before you begin, either with a stop valve or the whole house supply if necessary. You might need to replace or tighten a washer, as deteriorated washers are a major cause of leaks. It sounds complicated, but it really isn't.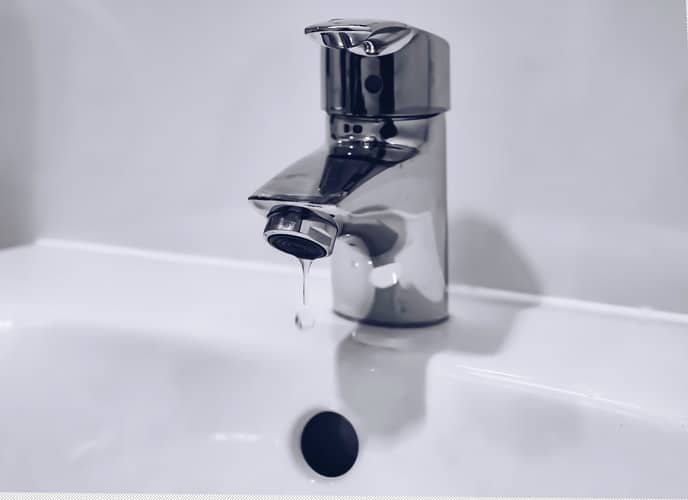 5. Refinishing Hardwood Floors
Hardwood floors are beautiful but require a lot of maintenance. Sometimes you might need a professional, if it's a big job or a very old, delicate wooden floor. However, refinishing a hardwood floor is possible as a DIY home repair. You might need to sand it down first, so check out our guide on how to do this.
Clean Wooden Floors Before Doing Home Repairs
Before you sand and refinish your wooden floor, make sure it's clean. Otherwise, the finish won't be any good! We've got a great guide on how to clean a hardwood floor to help you out.
6. Lawn Maintenance
Finally, one for the garden. Lawn maintenance can be tough work if you have a huge yard. However, most people can do this themselves. Make sure you've got a good mower, and know how to water your grass effectively. You might need to prepare your lawn for summer. Or, maybe your lawn is patchy? In which case, you can also fix this yourself.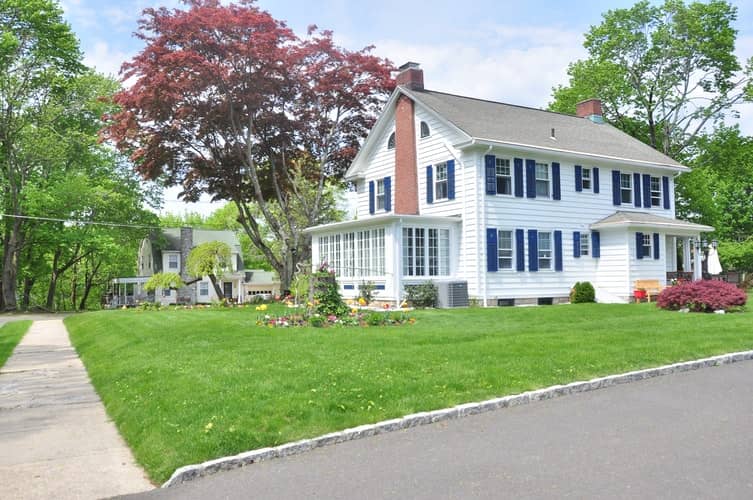 Conclusion
There are plenty more home repairs you can do yourself. These are just a few of the simple ones, selected as they are easy and don't require too much specialist equipment. If you're more experienced at DIY, you might want to try your hand at some more complex DIY repairs. However, this is a great place to begin!