Introduction
If you see property as an investment, you want to increase your house value, especially if you're looking to sell. With house prices increasing, time on the market reducing, and bidding wars ensuing, North America's housing market is said to be overheating. This can be a good time for you to sell, however, you may want to maximize your profits.
That's where knowing how to increase house value comes in. There are things you can do to your property that make it more appealing to the U.S. real estate market right now. Basic changes–which can sometimes be a bit on the pricey side–can be a risk, but they usually pay off in the long run. In this article, I explain 5 different ways to increase the value of your property. From some simple organization tips, to basic DIY home reno ideas, and bigger reno projects, we've got it all covered.
How To Increase House Value
Below are 5 simple ways you can increase your house value. They range from big to small, so you can pick the changes appropriate for your budget and the effort you want to put in.
1. Open Plan Living To Increase House Value
You might have seen our recent piece on the pros and cons of open plan living. Well, despite some disadvantages, it's good news for potential property sellers. Open plan renovations increase house prices by up to 7.4% per year.
If you're wanting a big home renovation project to get stuck into which will also increase house value, making your house open plan is a great idea. It can seriously improve your living space, as well as adding significant value to your property. Using architectural styles which are on-trend at the moment will make your home a hit on the real estate market!
2. Add Storage Space
One thing people also look for in houses is good storage space. If you don't have a decent amount of storage, it can really decrease the sale price of your house. You can do small things like add shelving units or drawer space in areas like your kitchen. If you have a garage, including spacious tool storage in there is a great catch.
Additionally, buyers love built-in closets. If you have freestanding units at the moment, consider where you could put a built-in unit. Or, alternatively, think about if you could find some space for a walk-in closet. This is really popular right now and will do wonders for increasing house value.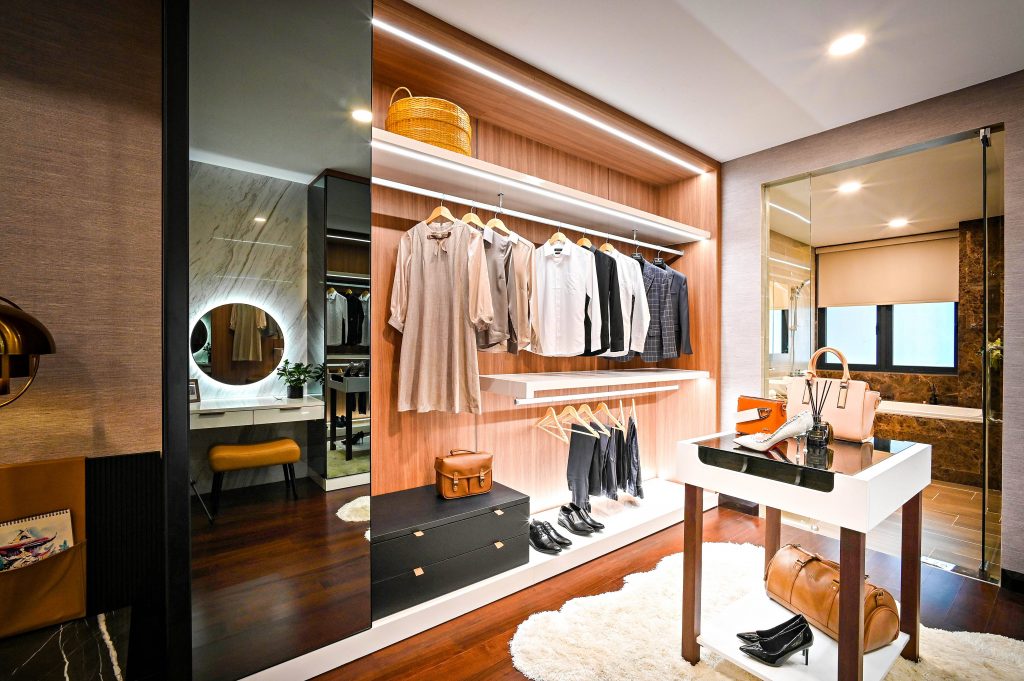 3. Paint To Increase House Value
Our next tip is particularly useful when you're nearly ready to start viewings and allow realtors to photograph your property. You want the walls to be looking clean, new, and fresh. Painting them is a great way to do this. Although you might like funky colors or bold printed wallpapers, this isn't great for selling a house. If you can, paint your walls a clean, neutral color like white or magnolia. This makes a house more saleable, and buyers will see the potential of the property when it's all freshly painted. It creates a blank canvas for them to imagine their life within.
This advice is sure to increase house value as it will make the property more appealing to more people when it is on the market. Get started by reading our guide on how to paint an entire room!
4. Add Ceiling Fans
Especially in hotter areas of the U.S., ceiling fans are a hit with realtors and potential buyers. We've written before on the many ways to keep your house cool in summer. However, nothing beats ceiling fans. And for future homeowners, there's nothing much better than having ceiling fans already installed in the property they want to buy.
You don't have to spend loads doing this, and it's a project you can do yourself if you have time. Ceiling fans add comfort and convenience to your home and are sure to increase house value straight away.
5. Get A Garbage Disposal
Finally, modern homeowners love convenience. Anything which makes life easier is sure to increase house value. That's why also installing a garbage disposal in your kitchen sink is a brilliant idea. They are useful for managing food waste, decreasing the space needed for waste storage, and eliminating rotten food smells from the kitchen.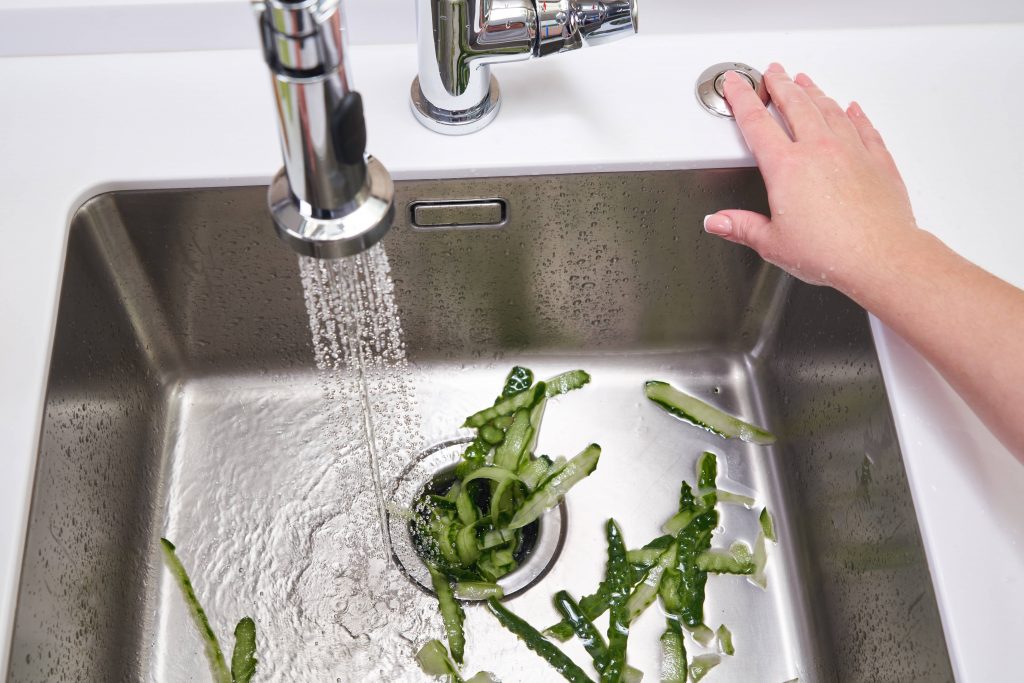 There are plenty of options to choose from, and all up-to-date American homes need one of these in their kitchen.
Conclusion
These 5 ideas are brilliant for increasing house value by making your home more marketable to realtors in today's competitive housing climate. You can take big steps or small to ensure you're getting the most out of your property when selling. These are just a few of the many ways to do it!