Saving money on home reno projects isn't always easy. Despite what people often think, there are plenty of ways to do this. Home renovation doesn't have to break the bank. It can be tricky to know where to start with renovation works, however, there are a few things you can do to keep the cost down and ensure you get good value for money.
In this article, I give you my 5 top tips for how to save money on your home reno project. They're very simple and often obvious but can make a world of difference to your project cost. Read on to find out more!
1. Set A Budget To Save Money On Your Home Reno
Budgeting is the first essential thing to do before you begin a big renovation project. It can also really help with saving money on home reno.
Work out initially how much you can afford to spend on your house. This may be based on income, savings, what desperately needs doing, or all three. Estimate what you'll need to spend on, and get quotes from different builders and suppliers for parts of the project. Be realistic about costs going over your budget, and set a buffer for how much you're willing to spend over your ideal amount.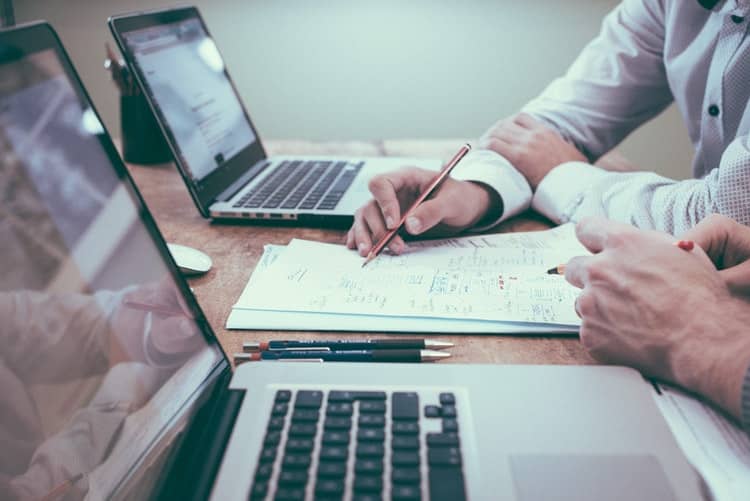 Home Reno Doesn't Have To Break The Bank
A lot of people really overspend on their home renovation. When setting a budget, it can be hard to see how to save money on your home reno project. However, think of the basics and what matters most to you. Make sure you're prioritizing what will really improve your home. Home renovation doesn't have to break the bank!
2. Don't Rush Your Project
Leading on from budgeting, one top tip for saving money on home reno is to not rush your project. If you try to do everything at once, you'll almost certainly end up spending way more than you want to.
Spread out costs so you have time to save and review your budget. Do things based on what is essential, and what is a luxury for you. Shop in the sales each season, for example, think about buying bits for your garden in wintertime and waiting for summer to do the garden work. Being patient and pacing your work is important.
3. Do It Yourself To Save Money On Home Reno
Next, and probably most obviously, is doing it yourself. There may be some things you need a specialist builder, electrician, or plumber for. Stick to builders for big structural work and electricians for things like rewiring as it can be dangerous. However, a lot of home reno, if you know what you're doing, is quite straightforward to do yourself.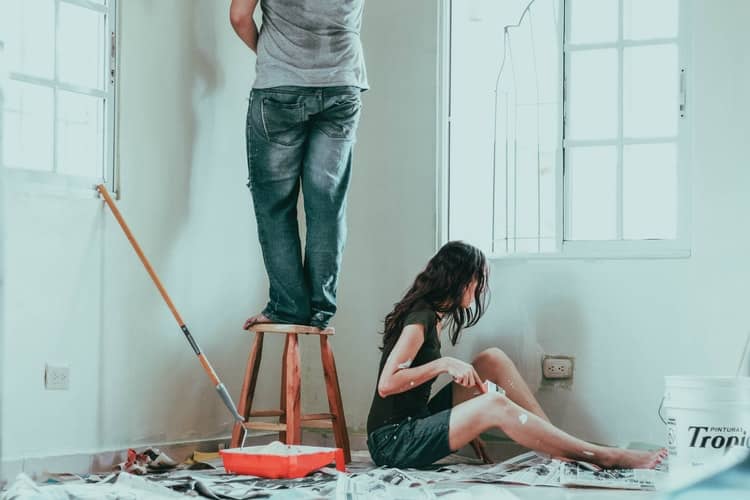 A lot of people try their hand at basic woodworking, and there are plenty of home repairs you can do yourself. Projects like bathroom renovation can be expensive and slow, so why not see what you're able to do without a professional first?
4. Reuse Materials
If you care about the environment and sustainability, reusing materials and making some sustainable swaps is a great way to save money on your project. Reuse things like old tiles, bricks, flooring, window panes, and other high-quality materials to save money. Do you need to change your whole kitchen, or can you refresh it with paint?
Buying Secondhand Materials To Save Money On Home Reno
Even if you don't have anything in your house that you can reuse, you can buy building materials secondhand. Especially if you want your house to have a vintage feel, look for old tiles and other materials to include in your decor. Often, as well, they're higher quality than new materials.
5. Combine Expensive And Cost-Effective
Finally, saving money on home reno can be as simple as shopping smart. There are some things you might want to splash out on, like your bed frame or maybe your kitchen worktops if you cook a lot. However, there are some areas you can save in.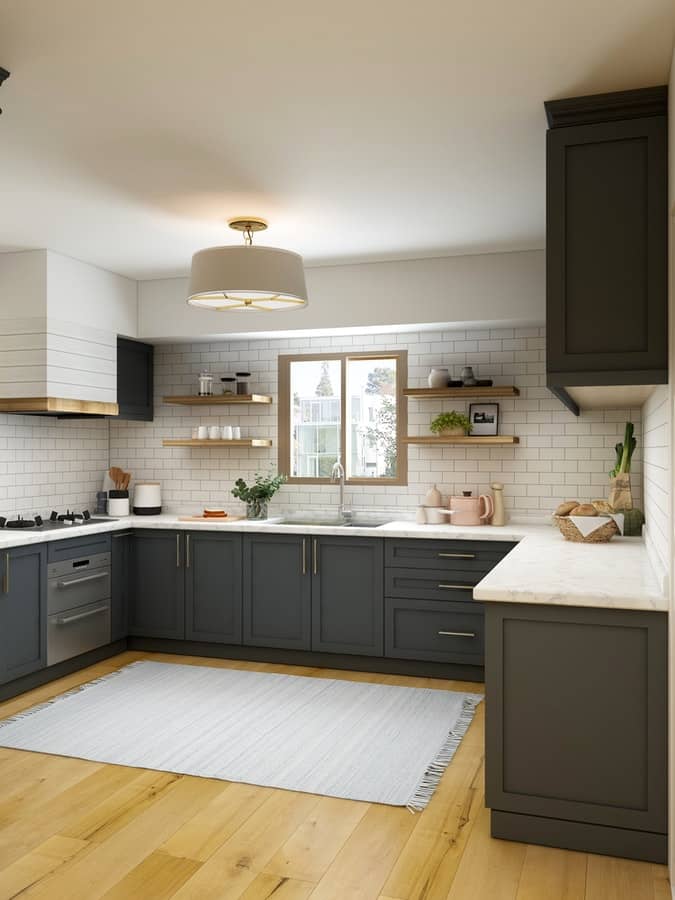 Swapping things like hardwood flooring for an alternative can save a lot of money, for example. Instead of employing an expensive interior designer, you can try painting a feature wall or reading up on how to create your dream bedroom. Combining expensive and cost-effective choices can be a good way to balance your budget and save money on your home reno project.
Conclusion
So, whilst home improvement can be costly, it's not impossible to save money on your home reno. Making a few sensible, pragmatic choices about what you buy and how you carry out your project can make a huge difference. This list isn't exhaustive. However, it provides a great place to start with saving money on your home reno project!